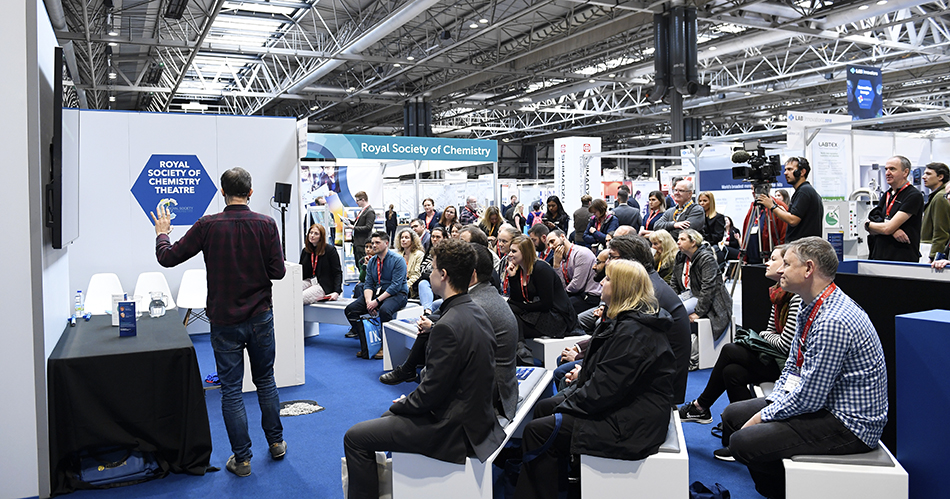 A successful year for Lab Innovations 2019
On the 30th and 31st October, the Science Council partnered with Lab Innovations 2019, the UK's largest annual trade exhibition dedicated to the laboratory industry. Over 3,000 laboratory decision makers were present, with +150 laboratory suppliers and manufacturers across all sectors.
The Science Council attended, and were present with a stall, speaking to attendees of the benefits of professional registration, our commitment to supporting science technicians and more.
Particular highlights of the exhibition were the Sustainable Laboratory Zone, and a talk from Natalie Kennerley, Director of the National Technician Development Centre, addressing the shortage of technicians within science.
The Science Council were also pleased welcome registrant and Science Council applicant support mentor, Laurence Dawkins-Hall BSc, MRSB, FIScT, CBiol, CSci, who delivered a talk to Lab Innovations attendees on the 30th October.
Laurence's talk, "21st Century Technicians': Challenges, insights and innovation" put a much needed spotlight on the vital work of science technicians.
With 50,000 technicians retiring every year and an estimated need for another 700,000 technicians by 2030, the UK is heading towards an 'existential crisis' in terms of a labour shortfall. Laurence's talk focused principally on the Science Council's 'Technician Commitment' which is designed to redress this imbalance and provide existing and future technicians with opportunities, visibility and a substantive career path.
Were you in attendance at Lab Innovations 2019? Let us know your experiences in the comments below.
Image courtesy of Lab Innovations 2019.