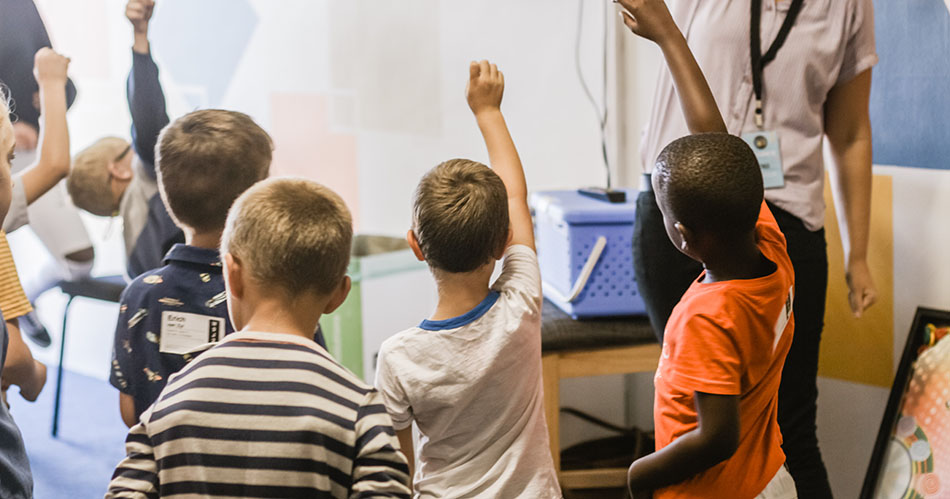 World Teacher's Day 2019: Recognising Excellence
This year, the 5th October marks World Teacher's Day, to acknowledge and recognise the level of skill and expertise of teachers worldwide. Co-convened in partnership with UNICEF, UNDP, the International Labour Organization, and Education International, this year's theme is 'Young Teachers: the future of the profession.'
The Science Council recognise the vital importance of teachers and those working within the education sector. One such way the Science Council provides this recognition, is through our Chartered Science Teacher (CSciTeach) award.
Launched in 2004, the Chartered Science Teacher award provides registrants with the acknowledgement and celebration of their skills and expertise. Chartered Science Teachers combine the scientific knowledge and understanding with the skills and expertise required by individuals involved in the practice and advancement of science teaching and learning.
The award of Chartered Science Teacher is widely recognised as a mark of excellence in the UK, providing employers and peers with confidence in their employees and colleagues. CSciTeach is available to all those who are active in science teaching across the UK and internationally, in both formal and informal learning environments. This includes science teachers in state and independent schools, colleges and universities and educators working in environments such as science centres and museums.
CSciTeach registrants are able to demonstrate their broader scientific knowledge and understanding which provides the underpinning base for science teaching, and show their personal impact through effective teaching and learning strategies, delivering high quality learning experiences for the scientists of the future.
If this sounds like you, and you are interested in becoming a CSciTeach, you can visit our CSciTeach information page, and read our case study from Dr Kirsty Turner.
Already have a CSciTeach but would like to share your story? We'd love to celebrate World Teacher's Day by hearing from our registrants. Please contact Charlie Cantwell, our Marketing and Communications Officer, here.