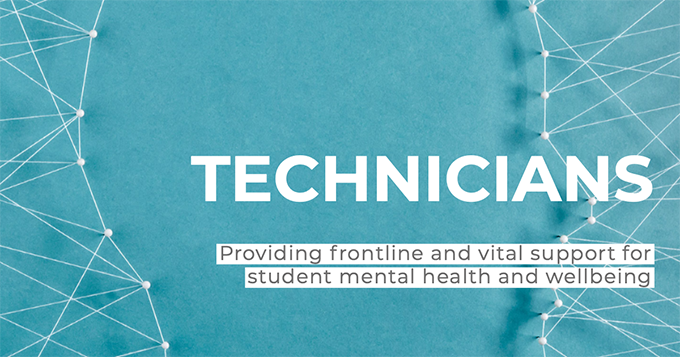 Technicians provide unseen "vital frontline support for student mental health and wellbeing", report reveals
Mental health issues are on the rise across the UK higher education sector, with one in four students affected by a mental health condition. 
The majority of the 30,000 technicians working in higher education institutions (HEIs) are student-facing, and the frontline nature of their roles means many are often the first port of call for students struggling with their mental health.
For the first time, Technicians: Providing frontline and vital support for mental health and wellbeing confirms that technical staff support students with sensitive and personal issues including bereavement or sexual assault – often with very little formal recognition or training.
The report, launched today by the Technician Commitment and partners including the Science Council was informed by over 700 members of the technical community, across 49 HEIs.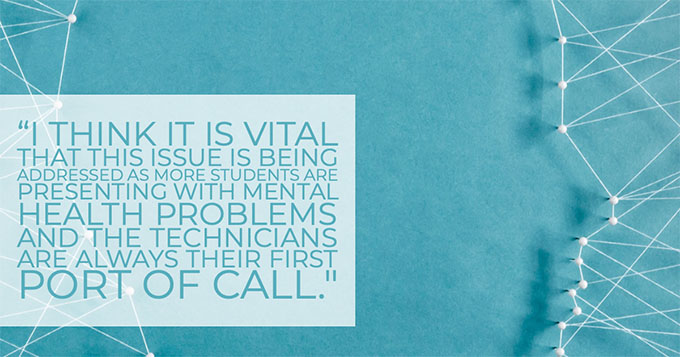 Around 50% of the technicians surveyed in the report said that they had discussed a personal problem with a student in the last three years, and 22% of respondents confirmed that they provided pastoral support. Over 80% of technicians said that this was not a formal part of their role, and many had not received formal training. Women were more likely to approach, or be approached by students for support. This could have implications for some disciplines where there are proportionately fewer technicians who are female, for example in physics and engineering.
To combat some of these issues, the report offers a number of recommendations to the sector to ensure all involved are fully supported and appropriately trained.
'The findings of the report should be considered carefully by the community of professional bodies in science. The Science Council will continue to be a strong advocate for the Technician Commitment and the support and development work that is fundamental to this.'

Helen Gordon, Chief Executive of the Science Council
'While it is essential that we value and invest in the skills and technical expertise of technicians, we also need to recognise the additional pastoral role they play in actively supporting student wellbeing. We are pleased to be working with so many prominent organisations to shine a light on this key issue, and to ensure technical colleagues can obtain further training to support them in this vital role.'

Kelly Vere, Programme Director, Technician Commitment and
Higher Education lead at the Science Council
The report is available to download at technicians.org.uk/technician-commitment/resources/technicians-student-well-being
The report was developed by a collaborative team from the Technician Commitment, Science Council, Institute of Physics, Royal Society of Biology, Royal Society of Chemistry, University of Liverpool and University of Nottingham.