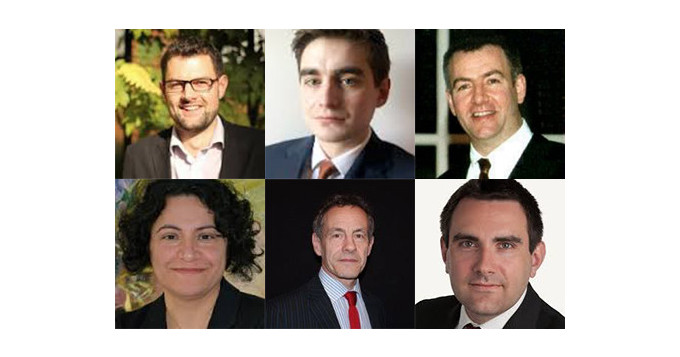 Six new trustees elected to Science Council Board
Following our Annual General Meeting on Wednesday 9th August, we are pleased to announce the election of 6 new trustees to our Board:
Adam Donnan, Chief Executive, Institution of Environmental Sciences
Jonathan Gorvin, Head of Regulatory Policy and Development at the Royal Institution of Chartered Surveyors
Professor Patrick Kniveton, Visiting Professor in Engineering, University of Derby
Dr Pantea Lotfian, Founder and Director, Camrosh Ltd
Simon Toms, Partner, Allen & Overy LLP
Professor Mike Wood CSci, Partner, Mike Wood Consulting
Collectively they bring a wealth of experience and expertise that will help set the strategic direction for the charity, enabling it to to set the direction for the charity, enabling it to deliver on its public benefit objectives and move towards achieving its vision.
I am very pleased to welcome the new trustees to the Science Council Board in what are exciting times for the Science Council. Our Members have voted for a cohort of trustees that can help the Science Council, working in partnership with its Members, to further strengthen its role as the registration body for scientists and technicians.

The UK economy is facing great challenges and opportunities as we adapt to the future: a future in which the skills, expertise and professionalism of its scientific and technical workforce will be key in meeting those challenges and successfully securing those opportunities. I am confident that the new trustees will be able to provide the leadership and strategic direction that will enable the Science Council to play an influential role in quality assuring the competence and conduct of our scientific workforce.

Professor David Croisdale-Appleby, Chair of the Board of Trustees
At the AGM Dr Heather Barrett-Mold and Professor Robert Ashford retired from the Board. Other trustees who retired in 2017 are Professor Stuart Palmer, Dr Bev Mackenzie, Emma Kelly-Dempster, Dr Philip Wright, Dr Ian Campbell and Dr Carl Senior.
On behalf of my fellow trustees, I would like to thank those who have retired from the Board over the past year for their dedicated service to the Science Council. I would like to pay particular thanks to Dr Heather Barrett-Mold who so ably chaired the Board during much of the last 12 months.

Professor David Croisdale-Appleby, Chair of the Board of Trustees
View the full list of members of the Science Council Board of Trustees, including biographies.
If you are looking for a trustee role and are interested in playing a leading strategic role in driving up professionalism and standards across the science workforce, then we want to hear from you. Contact Oli O'Hanlon for more information about the Science Council's trustee elections.