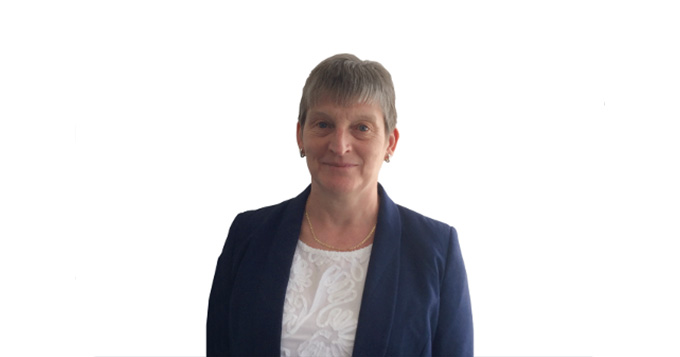 IMarEST welcomes first female president
Jane Smallman CSci CMarSci FIMarEST was appointed 114th President of the Institute of Marine Engineering, Science and Technology (IMarEST) at its 127th Annual General Meeting on Friday 18th March 2016. Jane is the first woman to hold the position in the Institute's 127-year history.
"I am delighted to welcome Jane as the first female president of the IMarEST. She will be an inspirational figure not just for women in, or embarking on, a marine profession, but also for men. I firmly believe that it is vital for both genders to see capable women in positions of leadership. We need to highlight to the overall consciousness of our industry, an unquestionably male-dominated one, that gender has no bearing on aptitude or skill."

David Loosley, IMarEST Chief Executive
In her speech at the IMarEST's Annual Dinner, held on the evening of the AGM, Jane stated four key themes she hoped to focus on in order to strengthen both the industry and the Institute: "Inspiring future marine professionals about career possibilities in our industry, promoting lifelong learning as a cornerstone of professionalism, increasing the diversity of the Institute's membership, and enhancing the Institute's presence and influence internationally".
After a PhD in applied mathematics, specifically the computational modelling of water waves around structures, Jane modelled chemical systems for British Gas before moving to HR Wallingford, a world leading specialist consultant in the field of civil engineering and environmental hydraulics. She was initially involved in maritime civil engineering and went on to develop business and manage and direct projects throughout the world. She retired as Managing Director of HR Wallingford in 2015, and in addition to her IMarEST activities, is also a part of the advisory board of the Centre for Ecology, Fisheries and Aquaculture Science (Cefas).
A step forward for industry diversity
Jane is particularly passionate about attracting new entrants to the industry and has highlighted the shortfall of staff and the serious skills gap that the sector currently faces.
"If we, the marine professionals of today, are to assure a thriving and positive future for our industry for years to come, we must all work together to raise awareness and promote the genuine opportunities available to future generations of marine professionals."

Jane Smallman, IMarEST President
As a member of the Science Council, IMarEST has signed up to the Declaration on Diversity, Equality and Inclusion, which commits them to improving and widening participation in the science workforce.
"Appointing their first female president is an historic step for the IMarEST and one that they are justifiably proud of. Alongside the Science Council's other members they are actively working towards increasing the diversity of the science workforce and recognise that this is vital to ensuring we have the highest quality science possible. Increasing the diversity of those in leadership positions is an important step in building a culture that welcomes and harnesses the potential of diversity."

Nicola Hannam, Director of Development and Diversity project lead