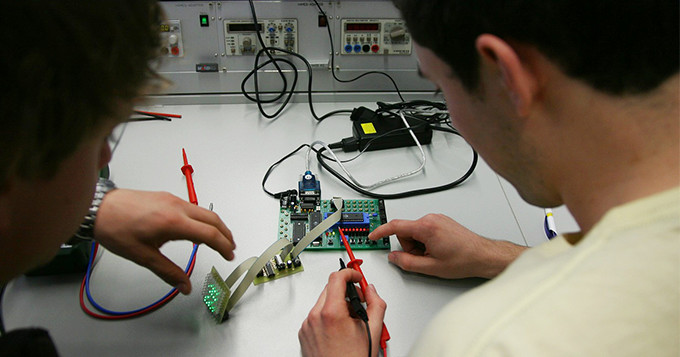 Supporting transitions into education and employment for people with disabilities
By Martin Hollins, Chair of the STEMM Disability Advisory Committee
A report published by the Resolution Foundation last month brought home to me the pressing need for action on the employment of people with disabilities. The Resolution Foundation's analysis showed that:
Over half of all workless households (54 per cent) contain at least one disabled adult
The employment gap between individuals with a disability and those without is 33 percentage points wide (46 per cent to 79 per cent).
The authors conclude:
"With the government committed to reducing the number of workless households and aiming for full employment there is a need for a new approach to supporting disabled people into work …. a rethink is required to more fundamentally reassess both the offer from the state and the role of employers in supporting people to move into work and helping them remain in work."
The report acknowledges that supporting people with disabilities into and back into work is a complex issue. Factors such as the nature of the disability, the educational and personal circumstances of the individual will impact on the degree and nature of support required, and on the work opportunities available to the individual.
My experience as governor of a school and college for severely autistic students, bears this out. Timekeeping, communication, and relationship building can be particular challenges, in addition to the specific skills and understanding needed for the job. For our final year students, I have found that work experience provides a particularly valuable opportunity to help young people familiarise them with the demands of work.
Future Directions in STEMM
As Chair of the STEMM (Science, Technology, Engineering, Maths and Medicine) Disability Advisory Committee, I am excited that the upcoming conference on 17th March on 'Future Directions in STEMM for People with Disabilities' will explore the diversity of needs for people with disabilities as they move through the education system and into the workplace.
The conference will bring together employers, education support workers, service providers and others involved in the transition of disabled people within education, and between education and the world of work, to increase understanding and awareness, share advice and information, and share good practice.
We also hope that the conference will help STEMM DAC better identify ways in which science organisations and professional bodies can complement some of the great work currently underway.
Martin Hollins is Chair of the STEMM Disability Advisory Committee. Visit the STEMM DAC website to register for the 'Future Directions' conference. 
Diversity, Equality and Inclusion Programme
The Science Council is a member of the STEMM Disability Advisory Committee. Our diversity, equality and inclusion programme support our members and other professional bodies towards a more diverse science workforce, or get in touch to find out more.