Quality assurance for your laboratory team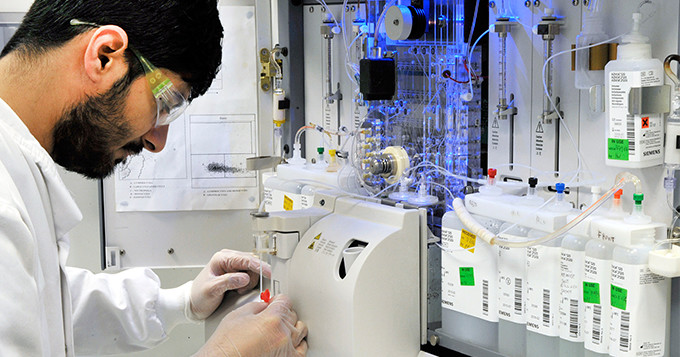 As a laboratory manager, you want the best people working for you. The Science Council can help.
We are committed to recognising proficient and professional scientists and science technicians, through professional registration. This provides you with an independent benchmark of competence, and framework for progression, that your whole team can apply for: from technicians at the bench to Technical Directors setting the strategy.
"There are many different types of scientist and technician working at Anglian Water, each with different qualifications and experience. The main advantage of Science Council registration has been that we now have these three benchmarks: Registered Science Technician, Registered Scientist and Chartered Scientist, which are recognised across the company and indeed across the country."

Robin Price, Head of Water Quality at Anglian Water
Central support
The Science Council has an online application portal that allows scientists and science technicians to apply for both professional membership and registration in one straightforward process. This means your staff can find the right professional body to suit their disciplinary interests and development needs, as well as the right register for their level of responsibility.
We can provide you with a pack to promote the opportunities afforded by professional registration to your team, and if you're part of a bigger organisation there is the option of becoming an Employer Champion.
Sign up now to receive your laboratory pack