John Innes Centre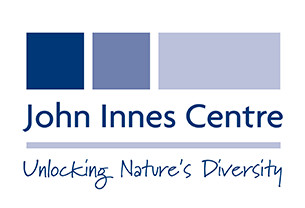 "Being an employer champion has boosted the confidence and momentum of the Research and Support staff, realising their value to science and the JIC. The initial successful registrants have had a positive 'ripple effect', mentoring colleagues to follow in their footsteps and generating wider enthusiasm and motivation across the institute."
The John Innes Centre is an independent, international centre of excellence in plant science and microbiology.
Our mission is to generate knowledge of plants and microbes through innovative research, to train scientists for the future, to apply our knowledge of nature's diversity to benefit agriculture, the environment, human health and well-being, and engage with policy makers and the public.
The research we do makes use of a wide range of disciplines in biological and chemical sciences, including microbiology, cell biology, biochemistry, chemistry, genetics, molecular biology, computational and mathematical biology.
We receive funding from the UK Biotechnology and Biological Sciences Research Council (BBSRC) for research areas that directly address BBSRC strategic objectives in food security, human health and industrial biotechnology.
The John Innes Centre has been working closely with the Science Council to promote professional registration amongst staff, and have been awarded 'Employer Champion' status. The John Innes Centre is passionate about recognition of this group of staff, and support them in in their professional development. A Registrant Champion has been working with the Science Council to run workshops, promote the value of registration and help staff with the application procedure. In addition, some members of staff have agreed to be assessors for the Science Council. The work with the Science Council demonstrates the John Innes Centre's commitment to professionalism and quality science.