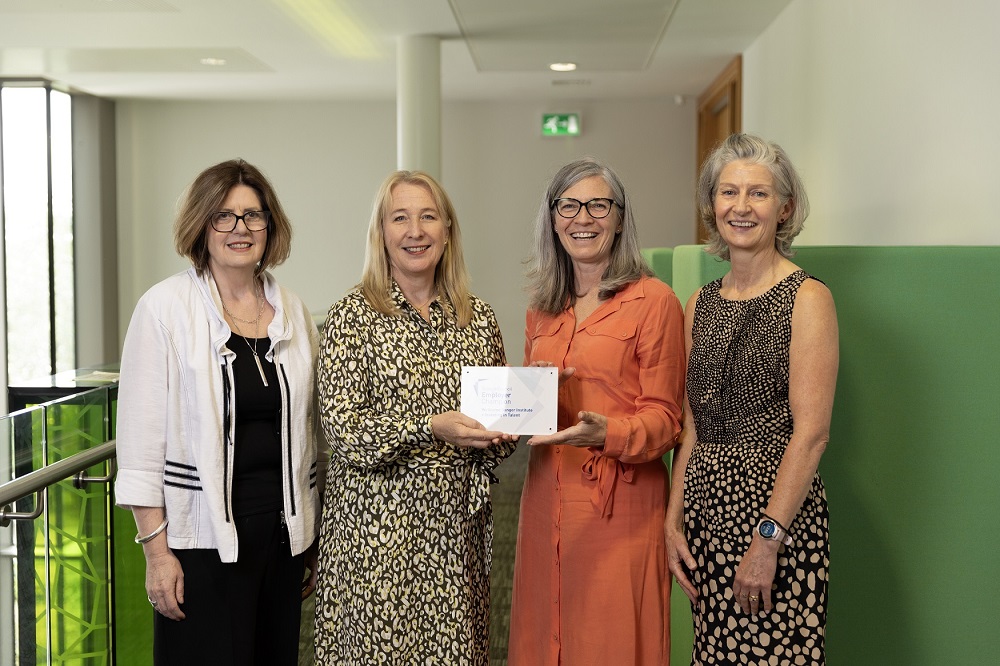 The Wellcome Sanger Institute receives the Employer Champion Award
The Science Council would like to congratulate Wellcome Sanger Institute who were awarded Science Council Employer Champion status last week. The Employer Champion programme provides a package of support for employers that have made the commitment to support their scientific staff to become professionally registered.
The award was presented on Wednesday 19th July by Helen Gordon, Chief Executive of the Science Council to Burcu Bronner Anar, Technician Commitment Manager at the Institute.
Helen Gordon, Chief Executive, Science Council said: "I am absolutely delighted that the Wellcome Sanger Institute have become an Employer Champion of the Science Council which shows their dedication to supporting, developing and championing their science workforce. We appreciate the time and dedication to get to this point and look forward to seeing their approach develop over the coming years".
On the morning of the award presentation, the Science Council held a professional registration workshop for staff on site, facilitated by Laurence Dawkins-Hall, Applicant Support Mentor. Additionally, a Q&A was held with three members of staff at the Wellcome Sanger Institute who all have been through the process of professional registration; Laura Grout CSci, Gary Thorpe RSci and Zoe Goate RSci.
Burcu Bronner Anar, Technician Commitment Manager, Wellcome Sanger, said: "The Wellcome Sanger Institute has reached a significant milestone by becoming an Employer Champion with the Science Council, showcasing our strong commitment to supporting staff development. This accomplishment was made possible through the support of senior leaders, scientific managers and importantly the ownership of the Sanger Technical staff. I am excited about collaborating with key stakeholders throughout the Institute and embedding Professional Registration into our employee processes."