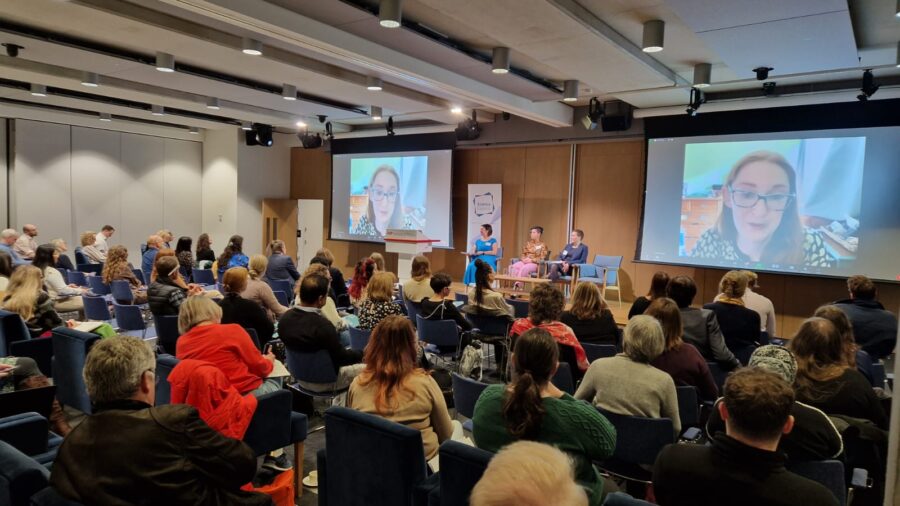 Professional Development Day – summary
On 14th March, 2023 the Science Council held its first Professional Development Day at the Institute of Physics, London. The event brought together practicing scientists and science technicians from across the science and engineering community for networking and reciprocal learning. 
The programme for the day was carefully developed in collaboration with our Professional Body members and other partner organisations. With a diverse range of expertise from Science Council member organisations, the day explored the topics available from the livestream (see links below), as well as topics such as neurodiversity, making science greener and artificial intelligence. 
Thank you to all of the organisations, partners, speakers and participants for their part in making the day so inspiring, insightful and motivating.  
To find out more about future events held by the Science Council and its professional body Members see our event page. 
Videos of the livestreamed sessions can be found below: 
Equity, Diversity and Inclusion in STEM: Rachel Lambert-Forsyth, Prof Kate Sang, Dr Joanna Jasiewicz and Sarah Cosgriff kicked off the day with an enlightening panel discussion about the complex combination of challenges and opportunities for equity, diversity and inclusion in scientific and academic fields. 
Towards a deeper engagement with ethics: Adam Donnan and Dr Andy Borrie explained the concept of ethics and outlined frameworks for dealing with ethical issues using example dilemmas. 
Team leadership – a masterclass in connecting with your team: Tim McLachlan, CEO of the Institute of Food Science and Technology, led a session focused on tailoring communication styles to each member of your team.  
How to make yourself transferable: John-Paul Ashton-Kinlin introduced the need to get to grip with your skills and identify which you need to develop. 
An unusual APT career journey: Robert Cast, Mortuary Operations Manager gave a personal account of his career pathway.  
The psychology of selves – beyond imposter syndrome: Dr Hannah Roberts spoke about the three layers to imposter syndrome and three tools to overcome your imposter and fulfil your true potential.