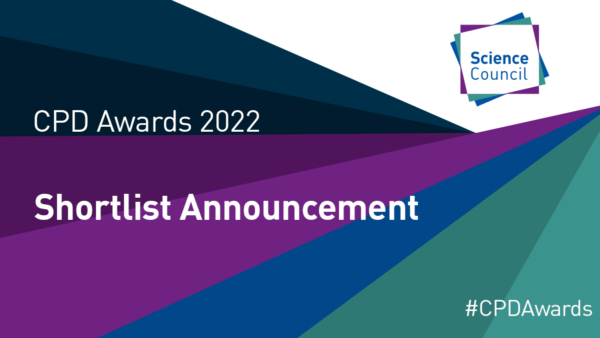 CPD Awards 2022: Shortlist
The first round of the judging process has been completed.
The Shortlist for this years CPD Awards is:
Jodelyn Marquez Asinas – IBMS
Victoria Barnwell – IBMS
Kelly Bill – ANS
Gareth Blackburn – IBMS
Andrea Brown – ASE
Rachel Chilton – ASE
Alison Dolling – IST
Mohamed El-Guindy – IST
Clare Ellis – IBMS
Bamidele Farinre – IBMS
Timothy Farren – IBMS
Raewyn Freestone – IST
Damian Gormley – IST
Jon Hale – ASE
Amr Heikal – IST
Kulvinder Johal – ASE
Man Fung LO – ASE
Oonagh Monahan – IFST
Alison Muir – IBMS
Gemma Norburn – AAPT
Charles Okpala  – IFST
Sheri Scott – IBMS
Jack Sharkey – BASES
Laura Smith – ASE
These candidates applications have progressed to the next round of judging. Award winners will be invited to the CPD Awards ceremony on Monday 21st November.