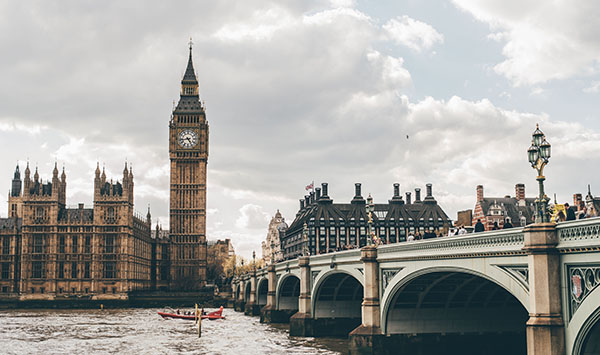 Science Council connects with Government over future of science profession
The Science Council has connected with the UK Government and Chief Scientific Adviser, Sir Patrick Vallance to discuss the recent publication of the Government Science and Engineering Profession (GSEP) strategy.
The Science Council shared its support and collaboration with the UK Government regarding the new strategy. The essential role played by scientists, technologists, technicians, and researchers in Government has never been more obvious than during the COVID-19 pandemic. Ensuring that Government has access to the best possible scientific and technical advice is crucial to addressing the biggest challenges facing the UK; from combatting climate change to harnessing emerging technologies.
No matter how talented and well-resourced the science and engineering profession within Government becomes, links with the wider scientific community are essential. The Science Council believes the GSEP strategy recognises this, placing an appropriate emphasis on increasing connections and interchange. However, there remains enormous potential from better mobilising the whole science and technology ecosystem.
The Science Council's 36 member organisations, including the Royal Society of Chemistry (RSC), the Institution of Environmental Sciences (IES) and the Institute of Biomedical Science (IBMS), represent a pool of thousands of scientists with expertise and insights that the Government could draw on in its decision making. The Science Council is in its convening role can facilitate these links, particularly on issues that are of interdisciplinary interest.
The GSEP strategy highlights the need for clear routes to registration, which has been a priority area for the Science Council over the last 18 months,  allowing registers to be as accessible as possible by offering various options such as equivalency routes.
The Science Council's Registered (RSci) and Chartered Scientist (CSci) pathways will be of particular relevance for the civil service, given the innately interdisciplinary nature of the work undertaken by science and technology professionals in Government.
Sir Patrick Vallance responded to the Science Council's statement of support:
"Collaboration with the wider scientific community and their representative bodies is essential to the retention and development of scientists within the Civil Service. I am encouraged by how similar our ambitions are on development, talent, diversity and interchange.


We are engaging with Science Council bodies (including the Royal Society of Chemistry, the Royal Society of Biology, the Institute of Physics, the Institute of Chemical Engineering, and the Institute of Mathematics and its Applications) through our professional recognition offer. We are also finalising the mapping of Government Science and Engineering (GSE) technical skills to RSci, RSciTech and CSci competencies. These competencies are just the first tranche, and we aim to eventually include all 36 member organisations of the Science Council in this offer."
Read the Science Council's correspondence with the UK Government here.
If you have any queries regarding this work, get in touch with us here.