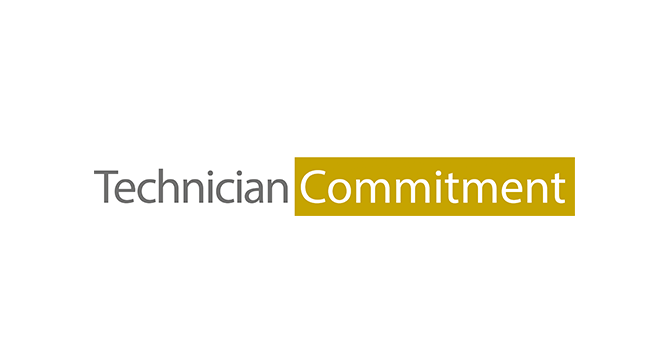 A Successful Technician Commitment Signatory Event
We were delighted to welcome attendees to the Technician Commitment Signatory Event yesterday, on Wednesday 24th March.
We were joined by over 80 colleagues from institutions across the UK higher education and research sector, who have pledged their commitment to supporting the technical workforce.
The online meeting began with an update from Kelly Vere MBE, sharing the latest progress and activity from the Technician Commitment team, plus future areas of work. Highlights included a formal welcome to the Technician Commitment's latest supporter, the Royal Society, an announcement that the Technician Commitment would once again be sponsoring the Times Higher Education Awards Technician of the Year award and news about the recent Technician Commitment Collaboration Awards. 
Kelly also shared the opportunity for the technical community to attend the open access HETS LITE, a virtual conference on 23rd June and HETS21, a face to face event on 10th November which will be taking place, subject to Covid-19 restrictions, at the East Midlands Conference Centre. Click here to find out more and attend.
We were pleased to welcome Dr Ellen Meek & Dr Nik Ogryzko from UKRI, who shared UKRI's Technician Commitment Action Plan, which aims to embed the practices and aims of the Commitment into the organisation. Find UKRI's action plan here.
In addition, attendees heard the latest sector updates via a series of short presentations from Professor Louise Mullany (University of Nottingham) on Equality, Diversity & Inclusion: The Experiences of Technicians during the COVID-19 Pandemic and The Hidden REF from Professor Simon Hettrick (University of Southampton).
Attendees were also provided with an update from Dr Francis Wragg and Lucy Williams from the Research England funded TALENT programme, with a focus on the work of the TALENT Policy Commission which aims to report in late 2021.
Participants then came together to take part in a facilitated discussion on the work of the TALENT Policy Commission & future ambitions of/for the Technician Commitment in the coming year.
The event was closed by Dr Helen Pain, Science Council Chair, Technician Commitment Steering Board and Interim CEO at Royal Society of Chemistry.
Kelly Vere MBE, Technician Commitment Programme Director & Higher Education Engagement Manager at the Science Council commented:
"We were delighted to welcome colleagues from across the sector to the second Technician Commitment Virtual Signatory Event. A key strength of the Technician Commitment is the continued development of such a vibrant community of practice and this event was no exception.

Together we are working collaboratively to share updates, best practice and discuss challenges and opportunities facing technical staff across the UK. Despite the virtual nature of the event, the energy and commitment from colleagues was ever present and we are excited to be planning a physical meeting in Autumn 2021".
Find out more about the Technician Commitment here.