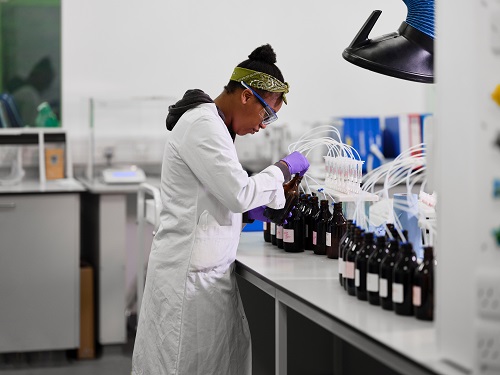 Apprenticeships in Wales
The Welsh government manages an approved Welsh Apprenticeship Framework, developed to ensure an apprentice has the relevant knowledge, skills and qualifications. Apprenticeships combine practical training in a job with study. Apprentices gain work experience, learn new skills and gain a nationally recognised qualification.
Foundation apprenticeships (Level 2) – usually gain a Level 2 qualification (equivalent to GCSE A*-C Level)
Apprenticeships (Level 3) – work towards a Level 3 qualification (equivalent to A Levels)
Higher Apprenticeships (Levels 4-7) – work towards a higher qualification of Level 4 and This could be an HNC/HND or Foundation Degree.
Degree Apprenticeships (Levels 6-7) – provide the opportunity to gain a full bachelor's They combine working with studying part time at a university or college.
Frameworks are available across 23 sectors, one of which is 'Life Sciences'. Within this sector there is:
Level 2/3 Apprenticeships in Laboratory & Science Technicians, suitable for roles of Laboratory Technician (multiple settings)
Level 2/3 Apprenticeships in Polymer Processing Operations, suitable for roles of Polymer / Composite Operator, Production Operator, and Production Technician.
Level 4 Apprenticeships for Life Science and Related Science Industries, suitable for roles including: Life Science Technician; Chemical Science Technician; Food Science Technician, and Process Development Technician.
More details of these are available here
Each framework provides the following information: Entry requirements; Levels available within the sector; Progression options; Examples of job roles; Qualifications within an apprenticeship and average duration of apprenticeship.
An Employers Guide on apprenticeships is available here
The Apprenticeship Awards Cymru are an annual event. Details of which are here.
References
https://businesswales.gov.wales/skillsgateway/skills-and-training-programmes/apprenticeships
https://careerswales.gov.wales/apprenticeships/what-is-an-apprenticeship