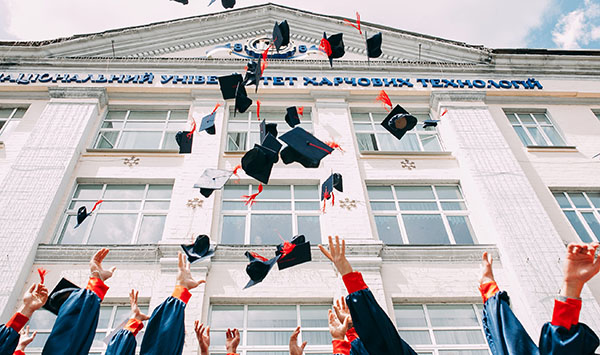 Apprenticeships: Higher and Degree Apprenticeships
By Tom Cheek, Apprenticeship Lead at the Science Council
Over recent years there has been an expansion into a broader offer of apprenticeships at Levels 4 to 7 with course duration ranging from a minimum of 1 year up to 6 years.
Similar to apprenticeships at Levels 2 and 3, the apprenticeship is a genuine job with a combination of work with the employer and planned off-the-job learning, normally studying part-time at a college, university or training provider. Off-the-job training can also be delivered at work or online, but away from the day to day pressures of work. There is therefore the need for apprentices to perform both academically and through work performance, developing their Knowledge, Skills and Behaviours resulting in full occupational competence.
Higher and degree apprenticeships may include a work-based, academic or combined qualification or a professional qualification relevant to the industry:
Levels 4 and 5 – equivalent to a Higher Education Certificate/Diploma or a foundation degree
Level 6 – equivalent to a Bachelor's degree
Level 7 – equivalent to a Master's degree
Higher and Degree apprenticeships require an End Point Assessment (EPA) independent from any other academic or professional qualifications defined in the Occupational Standards, with the apprentice required to pass the EPA to complete the apprenticeship successfully. However for Degree apprenticeships listed as 'integrated' by the IFATE, there is no requirement for an additional End Point Assessment. The Degree (Bachelors or Masters) is itself seen as a sufficient assessment to confirm that the apprentice has developed the Knowledge, Skills and Behaviours as defined in the Occupational Standard.
'Integrated' for apprenticeships is not to be confused with 'integrated' used by universities for some time to define a combined study programme (E.g. could be a bachelor and master degree delivery across 4 years (3+1). Any apprenticeships on the IFATE website referred to as 'integrated' is relating to the End Point Assessment requirement of the apprenticeship.
There are many Higher and Degree Apprenticeships available in Science. The list below is not exhaustive but rather to offer a flavour of the range of science disciplined opportunities:
Bioinformatics Scientist
Data Analyst/Scientist
Food Industry Technical Professional
Forensic Collision Investigator
Healthcare Science Practitioner
Laboratory Scientist
Geospatial Mapping and Science Specialist
Materials Science Technologist
Nuclear Technician
Nuclear Scientist
Regulatory Affairs Specialist
Research Scientist
Senior Metrology Technician
Technical Dyer and Colourist
Technician Scientist
The employer benefits by taking on a higher or degree apprentice as they are able to recruit and expand a skilled workforce that meets their organisational needs. Employers are increasingly being engaged in developing new apprenticeship standards where an occupation can meet the skill-gaps in industry. This is proposed and developed by employer trailblazer groups with the support and approval of the Institute for Apprenticeships and Technical Education.
For the individual apprentice they are able to earn while they learn. Many employers offer their apprenticeships with a 'competitive salary' which may be well above National Minimum Wage. Apprentices potentially gain a
Bachelors' or Masters' degree with no debt as the employer funds the training along with government funding. By the apprenticeship end the Apprentice has gained full occupational competence with significant experience of work. Apprentices are able to use their apprenticeship as an ignition to fuel career progression beyond the confines of the apprenticeship itself, with many becoming leaders and managers themselves.
In an ever challenging financial climate, with the concerns of building heavy debts carried long into a career, higher and degree apprenticeships are being identified as a brilliant way to attain high levels of academic achievement whilst securing valuable experience of work, which when combined offer academic and professional performance that can secure long-term career progression and growth.
References
https://www.apprenticeships.gov.uk/employers/benefits-of-hiring-apprentice
https://assets.publishing.service.gov.uk/government/uploads/system/uploads/attachment_data/file/699399/Higher_and_degr ee_apprenticeship_fact_sheet-090418.pdf
https://www.gov.uk/government/publications/higher-and-degree-apprenticeships
Hard of hearing, or just prefer to listen? Listen here: