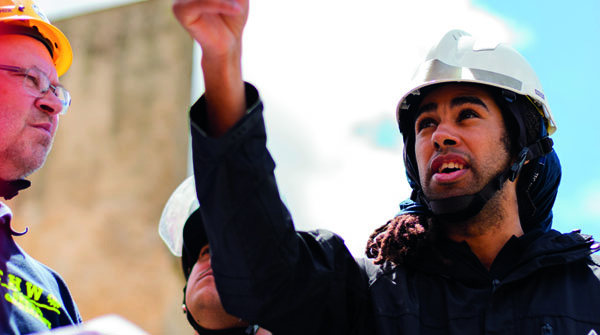 Technician Commitment announces Collaboration Fund
The new Technician Commitment Collaboration Fund launches from 7th December 2020, funding projects to support the sustainability, recognition, development & visibility of the technical workforce.
From its inception the Technician Commitment has been a collaborative endeavour. This ethos has been echoed and reflected in the biannual signatory events and the number of collaborative partnerships that have arisen as a result of the Technician Commitment in the past three years.
To further support this culture, the Technician Commitment Signatory Board are pleased to launch the new Technician Commitment Collaboration Fund.
The Collaboration Fund is a small grants scheme which provides funding to Technician Commitment Signatory Institutions to pump prime and enable collaborative projects with external partners to advance the aims of the Technician Commitment.
The scheme is open to all Technician Commitment Signatory institutions and funding is awarded on a competitive basis.  The Steering Board invites submissions in the range of £100 – £2000 to support the creation of collaborative opportunities. Examples may include, but are not limited to: joint workshops, shared training, development of shared materials, facilitation of work placements/exchanges and seminars/conference styled activity.
The application window runs from 7th December 2020 – 15th February 2021, and successful projects should be delivered between 1st March 2021 and 31st December 2021.
Find out more about the eligibility criteria, scope and application process of the fund. Download the application form here.
 The Technician Commitment team are very happy to discuss ideas for the collaboration fund to help you shape your application.  If you would like some support in developing your ideas, or would like more information, please get in touch with us.
Not sure where to start?
Check out our 5 top tips for supporting technical excellence here.