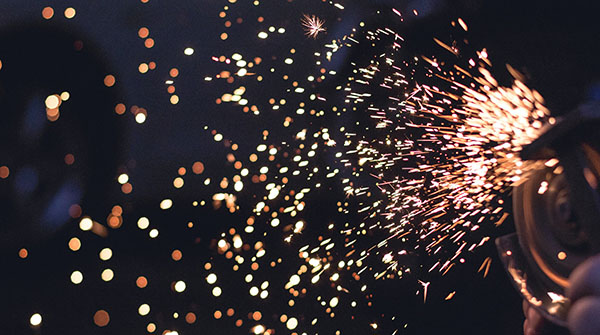 5 tips for supporting technical excellence
How can you support technical excellence in your organisation? We've rounded up some of the most effective tips and tricks to support and develop your technical workforce.
Webinars
In the advent of online learning, webinars are an invaluable resource which can help develop staff knowledge and training.
Why not get your team together, determine areas where you'd like to know more and have a look for webinar content which can support this learning.
The Science Council membership spans 28 organisations, with each offering a wealth of webinar content, both free and paid. Take a look at our member's page to find organisations which suit you.
TechNets
Technets, or technical networks, are a brilliant support network for your technical staff.
Many of our Employer Champions and Technician Commitment signatories offer regular events and meet ups where any member of staff who considers themselves technical can attend. This is usually accompanied by coffee and cake, and offers your staff the platform to air any issues, share best practice or establish representatives who can share opportunities.
Skill building exercises
Are you a good listener? How are your goal setting skills?
Exploring skills gaps and areas for improvement is key for both personal and team development. Why not get together, either as a team or 1-2-1, and determine areas where you could be stronger.
Check out the Skills Builder platform, which has exercises to strengthen your key skills and abilities.
Professional registration
Support your staff by recognising what they do best – their everyday roles!
By investing in their training and development, your staff feel valued and able to grow. Encouraging individuals to apply for professional status recognises the skills they bring to your organisation and rewards them for a job well done.
Supporting professional registration among your employees fosters their commitment to keeping skills sharp and knowledge up to date through CPD.
Whether you're growing your training provision or already have an established training and development programme, employees that are professionally registered will be at the vanguard of promoting a culture that values professional development.
Nominate!
Lastly, nominating your team members for an award is an excellent way to showcase their brilliance.
The Science Council hosts its annual CPD Awards every year, highlighting the excellent work of our registrants, and their commitment to continuing professional development. Know an amazing colleague? Encourage them to self-nominate and get the recognition they deserve. Entries typically open in early summer, with the awards ceremony taking place in November.
Get ahead of the game with tips and tricks from our 2020 winners here.
Other award ceremonies you may be interested in include the IBMS Cyril Sanders memorial award, IOP awards, Times Higher Education awards and more.