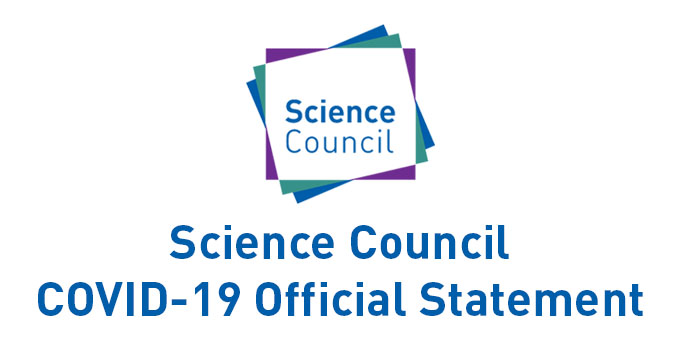 COVID-19 Official Statement
Updated 17.03.20 09:52
Following the escalation of Covid-19 in the UK, the Science Council is following governmental advice and will be working remotely until further notice. Services will continue as normal, and phone lines will remain open. Please note future meetings and activities may be subject to change.
If you have any queries relating to registration or general Science Council business you can get in touch via email:
Registration queries: registration@sciencecouncil.org
General queries: enquiries@sciencecouncil.org
General Meeting
The Science Council General Meeting, originally scheduled for Thursday 19th March, has been cancelled.
We are unable to reschedule the meeting due to the uncertain nature of the current public health concern. However, we hope to address some agenda items that were planned for the general meeting in an online meeting for Members. More information will be available soon.
Any queries regarding the General Meeting should be directed to the Governance Manager, Oliver O'Hanlon (o.ohanlon@sciencecouncil.org)
Diversity and Inclusion Data Workshop
In addition, the Royal Academy of Engineering and the Science Council have agreed to postpone the Diversity data workshop due to be held on Monday 27 April at the Institute of Physics.
We apologise for any inconvenience this might cause. We will look for an opportunity to hold the workshop again as soon as the situation is clearer and will be in touch.
Any queries should be directed to the Membership and Engagement Manager, Brian Wagenbach (b.wagenbach@sciencecouncil.org).