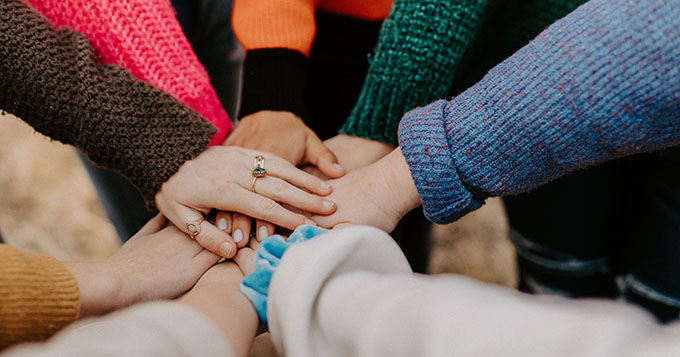 Living with Depression for 25 years: A Story of Hope
By Chartered Scientist Rami E. Kremesti M.Sc., CSci, CEnv, CIWEM, Principal Consultant, Kremesti Environmental Consulting Ltd.
My name is Rami Kremesti, I am a UK Chartered Scientist and I wanted to share my story about my struggle with depression and anxiety which goes back more than 25 years. I was born and raised in Beirut, Lebanon, during the civil war, so I was exposed to a lot of traumatic situations as a child. This is probably one of the reasons I developed clinical depression as an adult.
Depression and anxiety are debilitating conditions, but there is a silver lining that I want to share with my colleagues: They can be managed if not cured. By taking the right anti-depressants I have been able to live with my condition and be productive and successful as a water treatment professional. Also I want to underline the fact that inner struggle develops a person's character and makes them stronger as well as more compassionate toward others. My depression was always a motivator for me to seek the truth, so consequently I read a lot of books and have developed a wide knowledge of various spiritual paths.
I had always been an introvert and loved chemistry since a very young age. So I got my BS in chemistry in Lebanon in 1995 and after that an MSc from the USA in 1998. I lived in the USA for 8 years which was a wonderful experience. I developed my photography skills there which is one of my hobbies. I also took up surfing. I worked for 10 years around the world as a water treatment specialist which was a great experience both professionally and culturally.
In 2015 I came to the UK to work as a chemist on a large power station project near Manchester. The level of environmental, health and safety awareness in the UK was amazing for me, considering that I had just come to the UK from a short deployment in Iraq in which I witnessed untrained youths pickling stainless steel weld joins with acidic chemicals using metal brushes without any face protection. I used to give toolbox talk chemical safety presentations at this power station and people loved them. I fell in love with the UK. People are so charitable here. I also discovered British humor and it blew me away with its wittiness and subterfuge.
Today I live in High Wycombe, between London and Oxford and I work in the water treatment field. My introvertedness helped me through in-depth reading to develop a deep technical understanding of the chemistry of water treatment. So I apply this knowledge by solving water treatment problems at power stations and in large commercial buildings. I work with systems such as softeners, Reverse Osmosis, Ozone, filtration and chemical dosing and control. I have two beautiful daughters and have managed to eke out a decent living.
I am also a Chartered Environmentalist and I am passionate about raising awareness about current environmental issues. I am a fan of young Greta Thunberg and I empathize with her Asperger's syndrome. I tend to experience life more emotionally than intellectually which I also see in this young activist.
Finally I want to close by asking all colleagues who have mental health or learning disability issues: Don't give up. Seek help. Grow as a human being. What makes you different makes you stronger. And be the best you can be!
Support and advice on looking after your mental health can be found on the NHS Every Mind Matters site here.