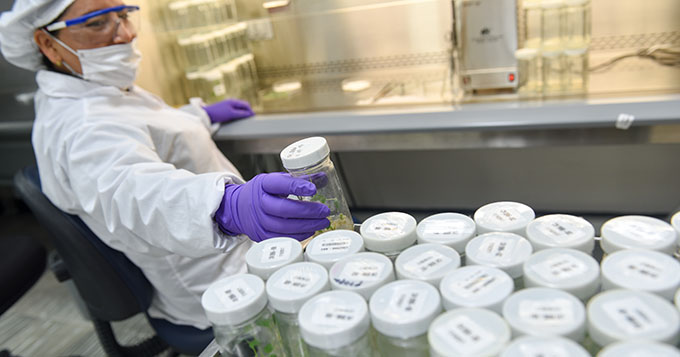 Equality, Diversity & Inclusion: A Technician Lens
STEMM-CHANGE is an EPSRC-funded Inclusion Matters project driving a positive change in culture and practices in equality, diversity and inclusion (EDI) across Science, Technology, Engineering, Mathematics and Medicine (STEMM). The STEMM-CHANGE programme has several linked projects that will enable a step change in approaches to promoting EDI in the workplace. It is led by a multi-disciplinary team at the University of Nottingham in collaboration with a diverse range of project partners.
STEMM-CHANGE takes a team science approach and is unique in that it acknowledges the diversity of the roles of staff that contribute to the research effort. Technicians make vital contributions to universities and research institutes. Their expertise enables teaching, research, knowledge exchange and outreach activities. This is being increasingly recognised through the Technician Commitment, a sector wide initiative to ensure visibility, recognition, career development and sustainability of technical skills and roles within UK higher education and research. The Technician Commitment currently has 83 institutional signatories with a further phase of signatories due to announced in December 2019.
It is vital to appreciate that EDI challenges do not just apply to academic or research staff groups. Indeed, it is arguable that the issues are more serious in the technician community where EDI is often not as advanced. STEMM-CHANGE has been working with Technician Commitment signatories the University of Liverpool and the John Innes Centre, and project partners the Science Council to highlight and address EDI challenges facing technicians alongside academic and research staff.
In order to raise the sector's awareness of EDI in the technical community and to ensure the challenges identified can be tackled effectively, the team will launch a report entitled 'Equality, Diversity & Inclusion: A Technician Lens' on 14th November 2019 at the STEMM-CHANGE annual conference at the Royal Society of Chemistry, Burlington House, London. The report will identify the EDI challenges facing the technical community in UK higher education and provide sector recommendations to ensure equality, diversity and inclusion for all.
Image credit: Neil Palmer, CIAT (CC BY-NC-SA 2.0)