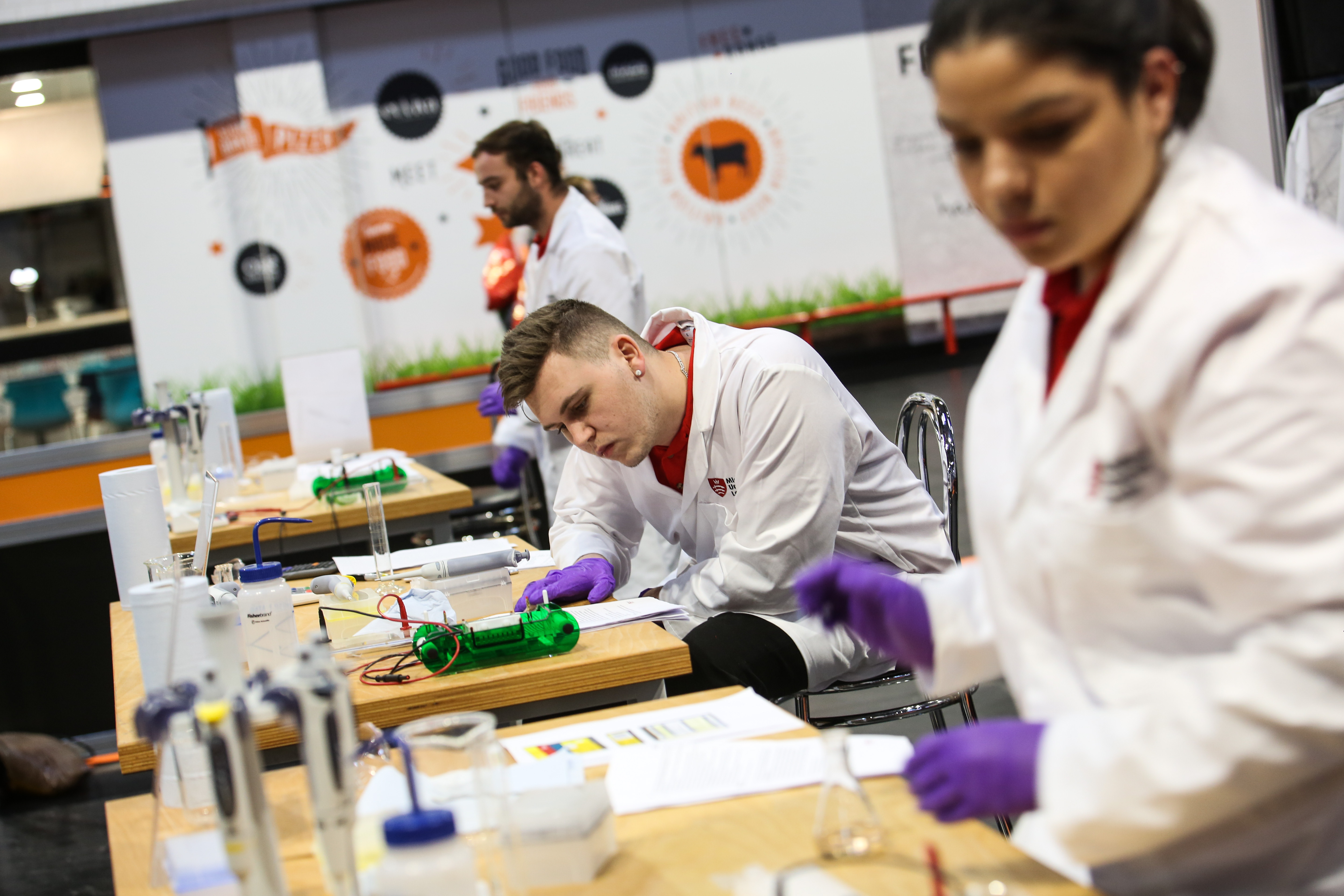 Nominations open for the 3rd national Papin Prizes
Prizes recognise technical excellence in higher education and research
Applications have opened for an awards programme which recognises the skills, talent and experience of technicians in higher education and research, across the UK and Ireland.
The Papin Prizes were first awarded at the inaugural Higher Education Technicians Summit in 2015 at the University of Nottingham. The third round of awards will be made at the 2019 Higher Education Technicians Summit (HETS 2019), which is taking place at the University of Birmingham on 25th June 2019.
The largest event of its kind in the country, HETS is dedicated to promoting a professional identity for technical staff working in UK and Ireland higher education and research.
Nominations are invited from universities and research institutes for technicians across all disciplines with awards being issued across a range of categories, which include:
Newcomer
Teaching
Research
Core Research Facility
Infrastructure
Outreach/Community
Lifetime Achievement
Technical Team
The national Higher Education Technicians Summit aims to share best practice amongst higher education technical staff in UK, Ireland and beyond.
It is sponsored by Midlands Innovation, a partnership of eight universities – Aston, Birmingham, Cranfield, Keele, Leicester, Loughborough, Nottingham & Warwick, in partnership with the Science Council.
I would encourage staff and students from across the sector to nominate their technical colleagues for the 2019 Papin Prizes that will be announced in June 2019. The prizes are designed to recognise the excellent work of technicians in higher education and research across the UK.

The roles that technicians do, usually behind the scenes, is vital in ensuring the success of our universities and research institutes, providing academic, research and student colleagues with the essential technical expertise that they need to enable their research and teaching. It is essential that we highlight and recognise their contributions and the Papin Prize offer a prestigious opportunity to do that.

Dr Helen Turner, Director of Midlands Innovation
The 2019 HETS conference will be the largest event held specifically for UK and Ireland higher education and research technical staff building on the previous successful summits in 2015 in Nottingham and in Warwick in 2017. Sessions will focus on professional development and networking opportunities with a range of "hot topics".
The conference will also discuss broader issues around technical skills and education, including the importance of technicians in driving forward innovation, and the latest initiatives to ensure the future provision of technical education to young people. The UK skills shortage, employability and the importance of collaborative industry partnerships will also be discussed at the summit.
The closing date for the Papin Prizes is the 31st January 2019.
To apply, and for more information, visit http://www.midlandsinnovation.org.uk/programmes/papinprizes.aspx
For more information about the HETS conference, contact Kelly Vere at the Science Council.