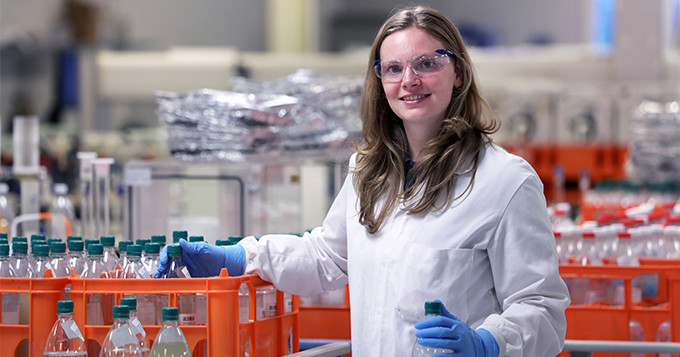 Nature article highlights value of technical careers
It's really encouraging to see technicians taking centre-stage in conversations about careers. Last week's Nature article on Research Technician careers is further proof that a technical career is a notable profession, synonymous with highly sought-after, transferable, industry-relevant skills and it made me reflect on my career and the choices I've made.
After finishing my PhD I broke with tradition at that time to pursue a technical career; I've always loved the technical aspects of research and relish the challenge associated with complex troubleshooting. Landing my first dream-job as a Research Technician in Clinical Sciences at the University of Bristol allowed me to develop new and varied skills which facilitated my progression into my current role as Deputy Technical Manager in the School of Physics at the University of Bristol.
Recently I was inspired to apply for Chartered Scientist status as part of the University's-funded Professional Registration Champion cohort. While the application was challenging, gaining formal recognition as a professional who can demonstrate competency in several complex areas makes it a meaningful and distinguishing achievement.
I am passionate about contributing to the career development of technicians. The Technician Commitment, of which the University of Bristol is a founding signatory, is a pioneering initiative, pledging to address several challenges affecting technical staff, including career progression, and I look forward to seeing many positive outcomes from signatory institutions.
Technical roles allow for great developmental potential but as a professional community we must continue to seize all opportunities – seek it, spot it, take it.
I've never been more excited about the future for Career Technicians!
Dr Caroline Jarrett MIScT CSci, Deputy Technical Manager (School of Physics), University of Bristol