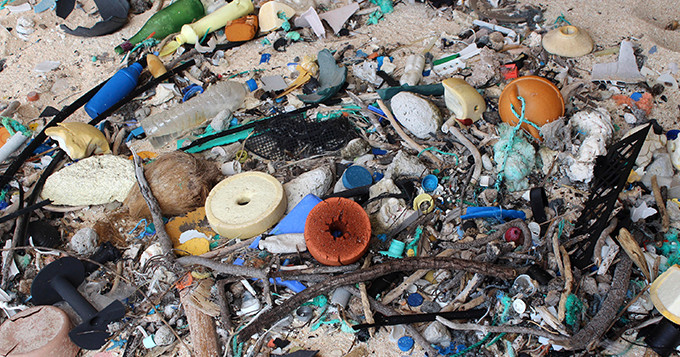 Altmetric's High 5 – Mouse Health, and our Planet's Health (May 2017)
Welcome to the Altmetric High Five in association with the Science Council. On a monthly basis, the High Five posts examine a selection of the most popular research outputs Altmetric has seen attention for that month.
The original post can be found on the Altmetric blog. Links to all papers included can be found in the Reference section at the end.
1. Plastic, plastic everywhere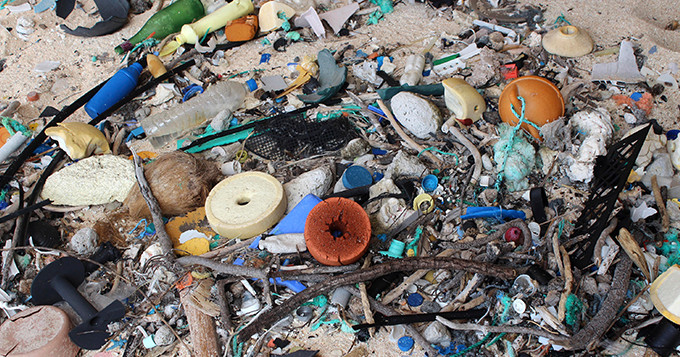 Image: Garbage on East Beach, Henderson Island. Credit: Jennifer Lavers
Our first High Five paper is "Exceptional and rapid accumulation of anthropogenic debris on one of the world's most remote and pristine islands," published in PNAS in May 2017. The study provides "a comprehensive analysis of the quantity and source of beach-washed plastic debris on one of the world's remotest islands. The density of debris was the highest recorded anywhere in the world. […] Rarely visited by humans, Henderson Island and other remote islands may be sinks for some of the world's increasing volume of waste."
Nearly 250 news outlets picked up the study, which was also highly mentioned on Twitter.  
2. Good news for HIV-positive patients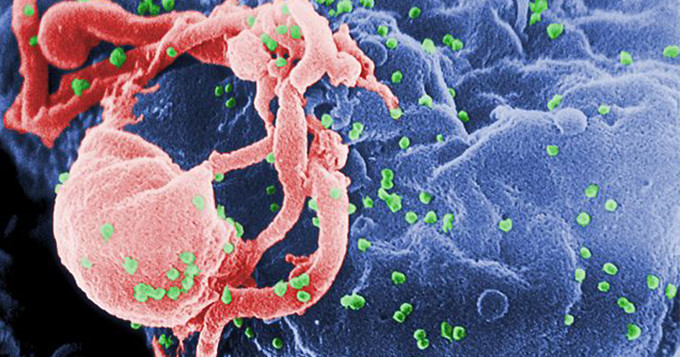 HIV-1 budding (in green) from cultured lymphocyte. Credit: CDC/ C. Goldsmith, P. Feorino, E. L. Palmer, W. R. McManus
Our next High Five paper is "Survival of HIV-positive patients starting antiretroviral therapy between 1996 and 2013: a collaborative analysis of cohort studies," published in The Lancet HIV in early May. The authors report improvements in survival rates over time of HIV-positive patients taking antiretroviral therapy, based on a review of 18 different studies.
Nearly 250 news outlets picked up the study.  
3. 3D printed mouse ovaries come to life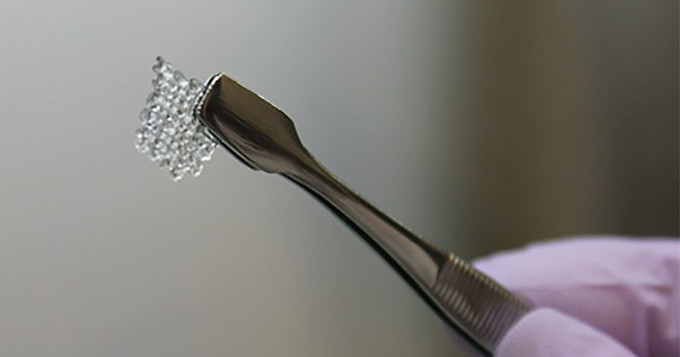 Image: A 3D printed mouse ovary grown on a biodegradable scaffold. Credit: Northwestern University
Our next High Five study is "A bioprosthetic ovary created using 3D printed microporous scaffolds restores ovarian function in sterilized mice," published in Nature Communications on May 16. The study authors 3D printed hydrogel scaffolds that when seeded with follicles, or egg cells, "become highly vascularized and ovarian function is fully restored when implanted in surgically sterilized mice." The geometry of the scaffold pores was critical to the success of the scaffolds.
Over 200 news outlets featured the study.
4. Life expectancy unexpectedly low in some U.S. counties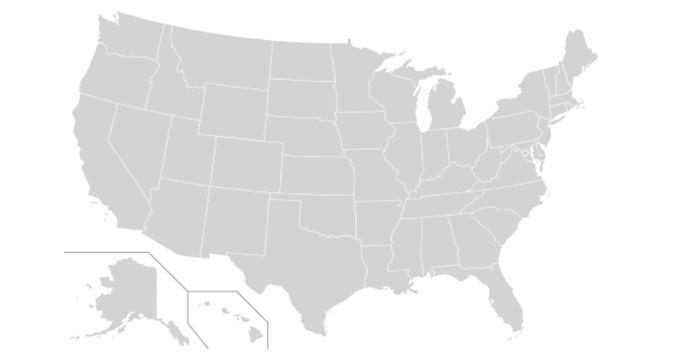 Our next High Five paper is "Inequalities in Life Expectancy Among US Counties, 1980 to 2014," published in JAMA Internal Medicine in early May. According to a population-based analysis, the authors report that "inequalities in life expectancy among counties are large and growing, and much of the variation in life expectancy can be explained by differences in socioeconomic and race/ethnicity factors, behavioral and metabolic risk factors, and health care factors."
Nearly 150 news outlets covered the study, which was also mentioned on Twitter by over 1,300 users.
5. Chocolate hearts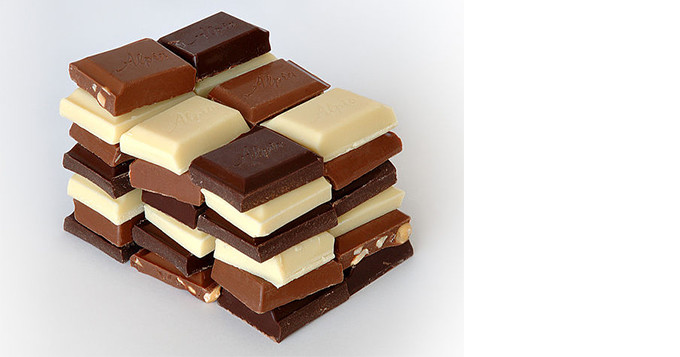 Credit: André Karwath, via Wikimedia
Our final High Five paper is "Chocolate intake and risk of clinically apparent atrial fibrillation: the Danish Diet, Cancer, and Health Study," published in BMJ Heart. Based on data from a large population-based prospective cohort study, researchers found that "moderate chocolate intake may be inversely associated with AF [atrial fibrillation or flutter] risk, although residual confounding cannot be ruled out."
Over 200 news outlets picked up the study, including many newspapers and broadcast news channels.
References: