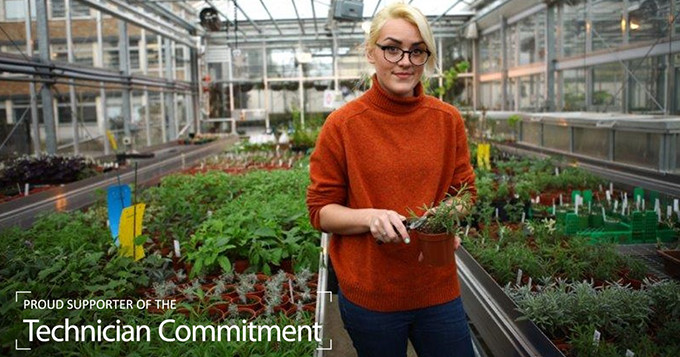 Science Council launches Technician Commitment
Today, more than 35 universities and research institutions from across the UK have backed a pledge to support their technicians. The Technician Commitment is a sector-wide initiative led by the Science Council, supported by the Gatsby Foundation to help address key challenges facing technical staff working in research.
Five target areas have been identified, which universities and institutions will work to improve to safeguard vital technical skills. The commitment will ensure greater visibility, recognition, career development and sustainability for technicians across all disciplines.
The commitment was launched today at the Higher Education Technicians Summit in Warwick. Following a panel discussion with representatives from the funding, higher education and research communities, a video unveiled the news that dozens of institutions have signed up to become founding signatories.
The commitment comes at a key time as the demand for technicians is increasing. More than 1.5 million technicians currently work in the UK, which is expected to rise by around 70,000 each year. Vice Chancellors and Directors of Research Institutes from leading institutions across the UK have recognised the need to ensure sustainability by safeguarding technical skills across their organisations by utilising and developing expertise.
Belinda Phipps, CEO of the Science Council, said: "The Science Council has been working to increase the visibility and professional recognition of technicians and to improve their development opportunities at all career stages. We are delighted to be leading on the Technician Commitment and to be working with partners across the higher education and research sector to elevate the status and profile of technicians.
"By working collectively we can ensure the future prosperity of technical skills in higher education and research."

Belinda Phipps, Science Council CEO
Nigel Thomas, Executive Director, Gatsby Education, said: "We at Gatsby recognise the importance of technicians across industry, and are pleased to be supporting the implementation of the Technician Commitment.
"The number of founding signatories shows how valued technicians are to the research community, and we hope that the commitment will reassure technicians that their needs are being listened to by senior leaders."

Nigel Thomas, Executive Director, Gatsby Education
In addition to the Technician Commitment, a Twitter campaign was launched at the Summit to increase the visibility of UK technicians. #ActualLivingTechnician invites technical staff to share their work on social media through pictures and stories.
Find out more about the Technician Commitment on the website, or get in touch.