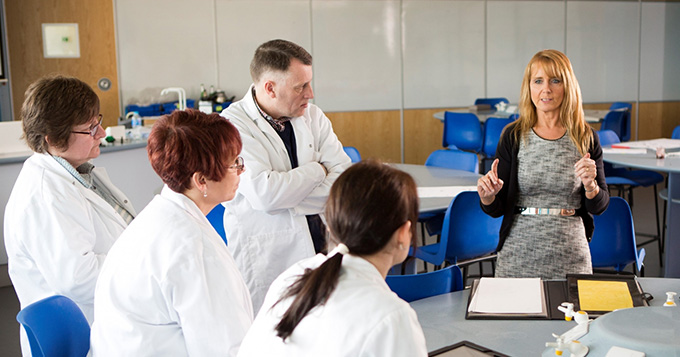 Become the first IOP registered school science technician
By Institute of Physics
The Institute of Physics now holds the Science Council professional register for Registered Science Technician (RSciTech) – could you, or someone in your school, become the first school physics technician to achieve this award?
The RSciTech designation is aimed at those in technical roles delivering scientific services, such as technicians. We also hold the licence for Registered Scientist, or RSci, which is intended for people with a few years' experience, working in more senior roles.
Evan Rodden, IOP Accreditation and Technicians Officer, said:
"Obtaining professional registration brings you closer to the physics community. In addition to using the post-nominals RSciTech or RSci, you will become a member of the IOP, giving you access to scientific conferences and events, special interest groups and our monthly member magazine, Physics World."

Evan Rodden, IOP Accreditation and Technicians Officer, Institute of Physics
Applicants for either registration need to demonstrate competencies across a number of different areas, demonstrating that you have the level of knowledge and competence required for your role, as well as a commitment to the continuous professional development necessary to keep you at the  cutting edge of your profession. Assessment takes place either online or by interview.
Current IOP registered technicians include a technician at Loughborough University and a technician at Diamond Light Source.
For more information on professional registration or membership of the IOP, please email evan.rodden@iop.org or call 020 7470 4828.