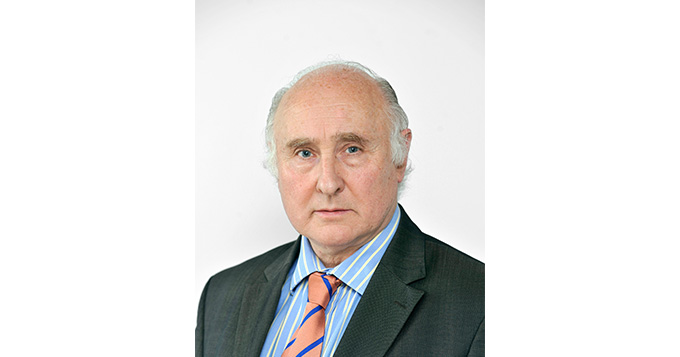 New Chair for Science Council will lead the drive for registration
Professor David Croisdale-Appleby OBE, FAcSS, Winner of The Sunday Times Non-Executive Director of the Year Award (2016), has been appointed Chair of the Science Council, the membership body for professional bodies supporting scientists and science technicians.
Welcoming David to the Board, Chief Executive, Belinda Phipps said: "The Science Council is entering an exciting new phase in its development with the goal of registering all scientists and science technicians. For us to reach that goal we need to build a first class team with the experience and drive to get us there.
"In addition to his legendary enthusiasm and energy, David brings with him an international reputation for growing organisations in the public sector and his recognition by successive governments of his contribution to the nation's economic and social wellbeing through his extensive list of ministerial appointments and major leadership roles.  So, we are absolutely delighted that David has come on board to work with the Science Council at this exciting new stage in its development".

Belinda Phipps, Science Council CEO
Amongst his many fellowships of learned and professional organisations, David is an Honorary Fellow of the Chartered Society of Forensic Sciences, the Academy for Social Sciences and the Royal Society for Public Health. He is currently Chair of the Public Health Advisory Committee of NICE, Chair of the formal advisory body informing the development of the government's New Carers Strategy and a longstanding Education Visitor for the General Medical Council. He is a Director of Health Education England, with non-executive responsibility for Higher Education, Medical Education, Quality and the NHS Leadership Academy. David holds professorships and honorary degrees at a number of UK universities.
David says of his appointment, "First of all I would like to thank the Science Council Board Members for this invitation. I am looking forward to helping the Science Council grow, and to welcome scientists and technicians old and new into registration. The future success of the UK as a nation is highly dependent on our expertise in all the disciplines of science: never has this mattered as much as it does now as we face the opportunities, and the challenges, of forging our nation's post-Brexit future.
"In my view, professional registration of scientists and science technicians underpins public trust in the men and women who make things happen but are rarely seen doing so: Science Council registration and Chartership indicate a scientist or science technician who is seriously committed to their own continuing professional development and conduct. These are the scientists that employers will increasingly look to have as part of their teams.
"I accepted this role because it is a role of national importance and one to which I felt I could make a significant contribution and I look forward to joining Sir Keith Burnett (President) in creating an organisation which is fit for the future and where Science Council registration becomes the automatic step in securing a continuing role for professionals entering the world of science and science technology."

David Croisdale-Appleby, Science Council Chair
"I am keen to bring my experience and expertise to the Science Council, as the organisation enters its next phase of growth and development. In particular, I am happy to be supporting, along with the Science Council, the excellent Gatsby Charitable Foundation campaign – Technicians Make it Happen –  which celebrates technicians working across industry. The campaign uses individual stories of technicians to reveal how every technician has an important impact on innovation, the economy and society itself.
"The campaign has been a valuable tool for employers to showcase their skilled technician workforce. It has also helped open discussion about the opportunities available for their current and potential technicians such as professional registration, through which technicians can demonstrate that regardless of their career path they can be trusted to fulfil a vital job requiring specialist skills. So, anyone – whether an employer, recruiter, customer or colleague – who meets with a registered technician will know they are dealing with an accomplished professional."
The appointment of Professor David Croisdale-Appleby completes the appointments to the newly separated roles for President and Chair.  He is joining Sir Keith Burnett who became President last September.  A number of new trustees will be invited to join the Council in July with the aim of placing the organisation in the position to move rapidly towards its goal of registering all scientists and science technicians.