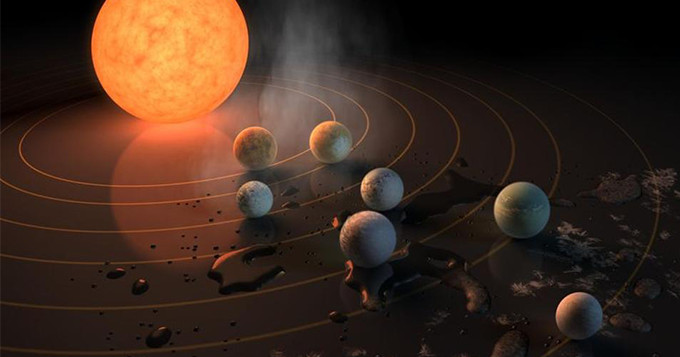 Altmetric's High 5 – Big Headlines (February 2017)
Welcome to the Altmetric High Five in association with the Science Council. On a monthly basis, the High Five posts examine a selection of the most popular research outputs Altmetric has seen attention for that month.
The original post can be found on the Altmetric blog. Links to all papers included can be found in the Reference section at the end.
1. The Earliest Life on Earth – Found?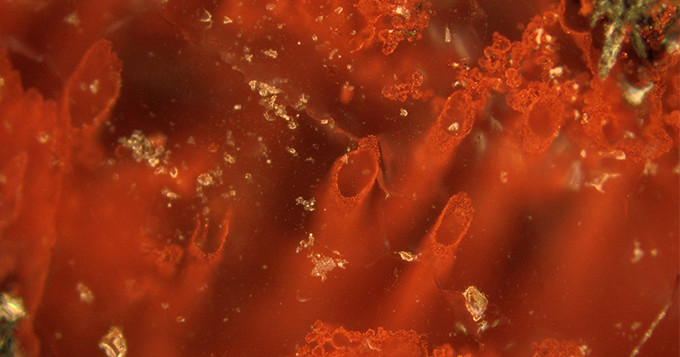 Image: Tubes of hematite, an iron-rich mineral, might be evidence of microbial billions of years ago. Credit: Matthew Dodd/University College London
Our first High Five paper appeared in Nature last week with the headline-making title "Evidence for early life in Earth's oldest hydrothermal vent precipitates." The study reports evidence of early life based on fossils discovered in rocks found in Quebec, Canada believed to originate from ancient submarine-hydrothermal vents that occurred billions of years ago.
A whopping 363 news outlets in multiple languages picked up the study according to Altmetric data. Some controversy surrounds the claims made in the paper, with skeptics doubting whether the fossil structures found in these rocks are actually fossils at all. But this controversy likely only made the study more popular in the mass media.
2. Earth Number 8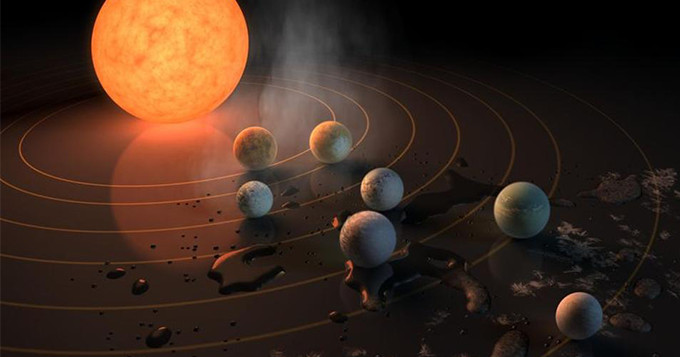 Image: Artist concept drawing of TRAPPIST-1, a star with seven Earth-size planets orbiting it. Credit: NASA/JPL-Caltech
Our second High Five paper is as headline-worthy as our first. "Seven temperate terrestrial planets around the nearby ultracool dwarf star TRAPPIST-1" appeared in Nature in February.
Nearly 300 news outlets picked up the study. The New York Times headlined, "7 Earth-Size Planets Orbit Dwarf Star, NASA and European Astronomers Say."
3. Millennials and Colon Cancers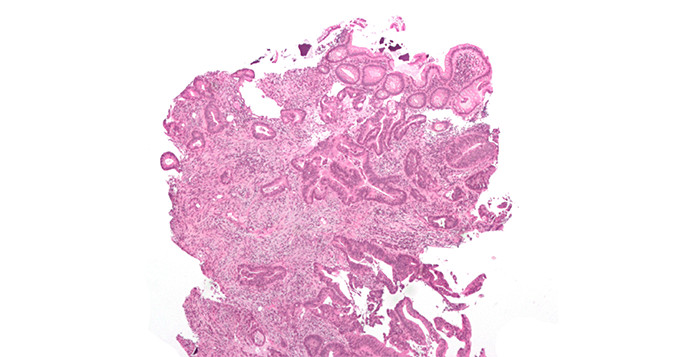 Image: Micrograph of an invasive cecal adenocarcinoma — a type of colon cancer. Via Wikimedia
Our third High Five paper is "Colorectal Cancer Incidence Patterns in the United States, 1974–2013," published in the Journal of the National Cancer Institute in February. The study reports a rise of age-specific colon cancer risk among young Americans.
The authors conclude based on their findings, "as nearly one-third of rectal cancer patients are younger than age 55 years, screening initiation before age 50 years should be considered."
Over 200 news outlets covered the study, many of which were TV news stations. Many of these included headlines such as "colon cancer rates rise among millennials."
4. The Reign of the 90-year-olds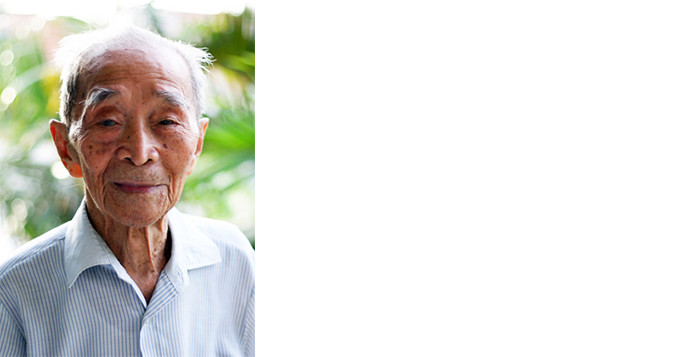 Image: Chau Sen Cocsal Chhum lived to be 103. Credit: Dudeinspace, Wikimedia
Our next High Five paper is "Future life expectancy in 35 industrialised countries: projections with a Bayesian model ensemble," published in The Lancet in February. The study findings indicate that life expectancy is likely to increase, especially among women, in the next few decades.
"There is more than a 50% probability that by 2030, national female life expectancy will break the 90 year barrier, a level that was deemed unattainable by some at the turn of the 21st century. Our projections show continued increases in longevity, and the need for careful planning for health and social services and pensions." – Kontis et al. 2017
Over 250 news outlets covered the study. Increased human life expectancy ruled the headlines. Buzzfeed published a series of helpful graphs communicating the study's findings.
5. Human Pollution Reaches the Deep Ocean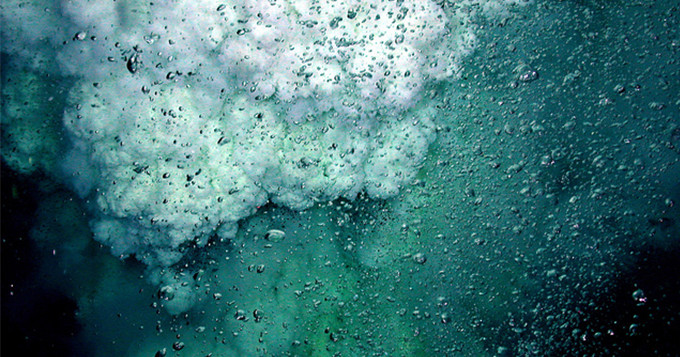 Image courtesy of NOAA Submarine Ring of Fire 2006
Our final High Five paper ends on a more pressing note. The study, "Bioaccumulation of persistent organic pollutants in the deepest ocean fauna," appeared in Nature Ecology & Evolution in February, 2017.
"The legacy and reach of anthropogenic influence is most clearly evidenced by its impact on the most remote and inaccessible habitats on Earth. Here we identify extraordinary levels of persistent organic pollutants in the endemic amphipod fauna from two of the deepest ocean trenches (>10,000 metres)." – Jamieson et al. 2017
Over 180 news outlets and 20 blogs covered the study. Science News headlined, "'Extraordinary' levels of pollutants found in deepest parts of sea."
References