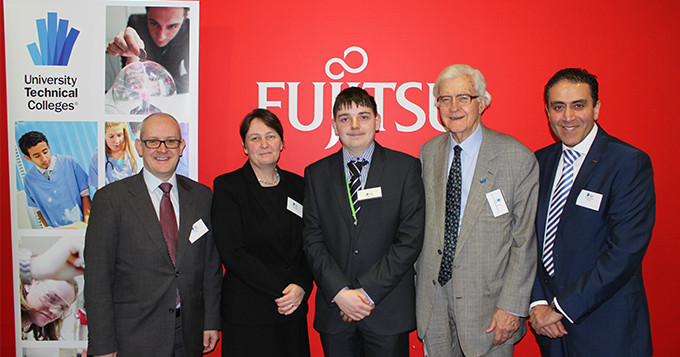 Schools are ineffective at preparing students for technical careers
At a breakfast event on 28 February 2017 the Baker Dearing Educational Trust launched a new report which reveals that nearly half (45%) of 20-35 year olds working in STEM related roles (science, technology, engineering and maths) believe the subjects they studied at school are useless in the world of work. A greater number (61%) thought that learning technical skills would have been more useful than studying traditional academic subjects.
The survey of one thousand young STEM workers was commissioned by the charity that promotes University Technical Colleges. It found that three out of five (60%) of those surveyed didn't believe teachers had a sufficient understanding of the labour market and a similar number (63%) felt that schools didn't understand the skills employers needed.
Lord Baker, Chairman, Baker Dearing Educational Trust says:
"As we head towards Brexit the challenge for our education system is to ensure we equip students with the skills they need to forge successful careers in key areas like science, engineering and computing which our economy increasingly demands. This report shows that the current education system fails to provide these young people with opportunities to develop the technical skills they need to get the jobs they want.

Every attempt to improve technical and hands-on vocational learning since 1870 has failed – most killed by snobbery. UTCs are part of a small minority of schools which are attempting to meet the skills demands of industry and give students a well-rounded education to help them meet their full potential. UTCs exist because students want them, employers like them and the economy needs them."

Lord Baker, Chairman, Baker Dearing Educational Trust
Three out of five of those surveyed (63%) felt employers didn't have enough say in what schools teach and over half of respondents (55%) also admitted that they didn't understand how the subjects they learnt at school could be used in the world of work.
Recent research by OECD1 suggests more than a quarter of pupils (28%) in England hope to be working in a science-related career by the time they are 30 years old. However, the findings in this report suggest there is a big disconnect between what young people are learning in schools and what employers demand of them in the workplace.
Ian Iceton, Group HR Director at Network Rail, believes too much time in traditional education is spent on imparting knowledge and not enough on teaching students how to apply it. He says;
"To me, knowledge is important but it's the skills and judgement to know how to use that knowledge that really makes an individual stand out.

What we need is more technical and vocational training – that's why Network Rail supports University Technical Colleges."

Ian Iceton, Group HR Director, Network Rail
The full report is titled 'From school work to real work: How education fails students in the real world'.
To find out more about University Technical Colleges visit www.utcolleges.org.
1OECD Programme for International Student Assessment (PISA) 2015 report
Image: Launch event panellists (L-R) Duncan Brown, Economist, Emsi UK; Joanne Harper, Principal, UTC Reading; Thomas Stanley, Degree Apprentice, Fujitsu; Lord Baker, Chairman, Baker Dearing Educational Trust; Ash Merchant, Education Director, Fujitsu. (Credit: Baker Dearing Educational Trust)