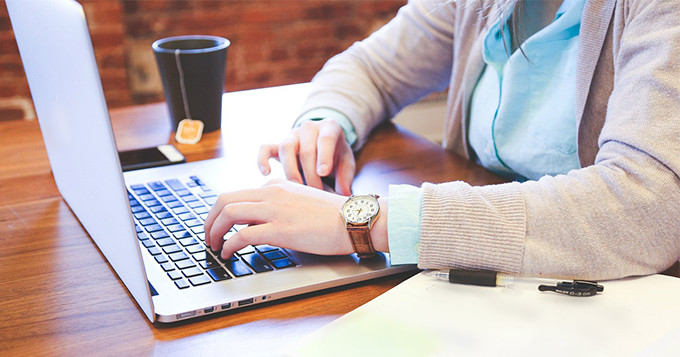 The final hurdle… 7 tips for completing your competence report
You've entered all your details, chosen which Licensed Body you'd like to join, dusted off and scanned in all your certificates, and then the final hurdle – filling in your competence report.
Talking about your work at such length can seem daunting. But really it's about allowing you to shine a light on your career, and take ownership of the things you achieve on a day to day basis.
We asked a couple of our recent Registrants, Emily Swinburne RSci and Laura Wilson RSci to share a few thoughts on tackling the competence report.
1. Read through the guidance thoroughly before starting your application
We have guidance documents for RSciTech, RSci and CSci to help you get started. Check the 'Useful Information' section on each page.
2. Use your CPD log to generate ideas on what specific examples you could talk about
If you don't have a CPD log, make a few notes on what you may have included in one, and use those to generate ideas instead. A CPD log is a record of what you experience, learn and then apply.
3. Complete the competence report in sections, making notes under each of the competences to get started and adding examples when they come to mind
Make all the notes you can and then flesh them out later. It's also a good idea to commit to completing a section a week. Not only does this give you something concrete to aim for, it allows you to get the report out the way in a little over a month.
4. Discuss your competence report with your line manager or a mentor or with someone who knows your work well
That supporter you nominated? Why not ask them to read through your application before submission. They are familiar with your work already, and can help identify if there is anything missing, or if you've been overly modest about your part in things.
5. Take ownership for the things you've done and make your contribution clear by writing with the pronoun 'I' not 'we'
Being part of a team doesn't always allow the assessors to build a clear picture of your individual role.
6. Make sure you give a few good, detailed examples of how you meet each competence – don't just list the things you do
If you find your report sounding a little like an instruction manual, remember that it's not about just describing what happened; it's about being clear about your role in it, and how your skills and knowledge helped inform it.
7. Have someone proof read your application before submission
Anybody with good English skills can proofread for you; they don't need to be intimate with the ins and outs of your work.
Remember, this competence report is a tool for you to prove the things you already know. It's the key to becoming registered, and the final step towards public recognition of your unique skills and knowledge.
If you need any further tips have a look at the competence report planner.
Ready to get started? Go back to your application here. And good luck!