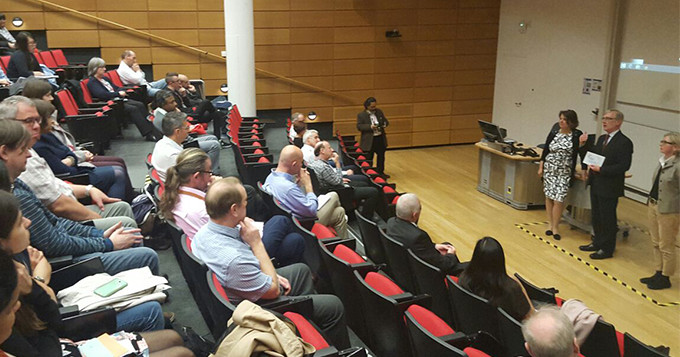 King's College London awarded Science Council Employer Champion status
The Science Council visited King's College London on 12 October to present them with their Employer Champion plaque.
Employer Champion status recognises King's College London's commitment to championing the values of professional registration and supporting their scientific staff through the registration process, for those who are eligible, as well as recognising staff who become registered.
As the fourth oldest university in England, this research-led university has a distinguished reputation in the sciences, including health areas such as psychiatry, medicine, nursing and dentistry.
During the day we heard from Professor Sir Robert Lechler, Vice-Principal (Health) who spoke about the importance of continuing professional development among scientists and technicians.
In affirming King's commitment to developing and nurturing the talent of their scientific staff, MDL Manager Stephen Franey said:
"At long last technical professionals can get the recognition they deeply deserve."

Stephen Franey, MDL Manager, King's College London
King's College London is the first university in London to be awarded Science Council Employer Champion status.