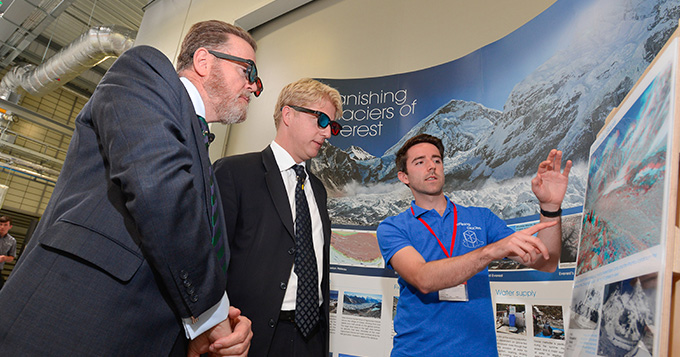 Sir Keith Burnett to be new Science Council President
Eminent physicist and Vice-Chancellor of the University of Sheffield, Sir Keith Burnett, will be taking on the role of Science Council President.
Sir Keith believes that the time is right for a greater emphasis on the importance of Science as a profession and for increased public confidence in the role of professional scientists in addressing the great economic, social and environmental challenges of the day.
"The UK and the whole world faces huge challenges affecting the future of humanity, and scientists are at the forefront of finding solutions."
"For too long the public and even government has taken its image of Science and scientists from film and popular culture. But at a time when experts are being questioned and our need for solutions is great, it is absolutely vital that the public can have confidence in the people who will help us develop the transport and healthcare of the future, who can help us understand our weather systems or how to make the best use of finite resources."
Sir Keith is also very supportive of the Science Council's work with science technicians.
"The Science Council has been doing truly excellent work in raising the profile of Science technicians as a skilled and integral part of the science workforce – within both academia and industry. This is a subject which is of enormous personal importance to me, and I am confident that raising the status and profile of UK Science through the work of the Council and partnerships with government and other bodies will be crucial if the country is to continue to be a world-leader in this area and to reap the many benefits for citizens here and across the world."
Belinda Phipps, Science Council Chief Executive, welcomes the appointment,
"Now, more than ever, it's important that all scientists are working to high standards of competence and conduct and that there is transparency about how Science is done. Public confidence in scientists, and in the organisations that employ them, is crucial to making sure the results of scientific work are accepted and understood by the public.
"Sir Keith shares this vision and will be a key advocate for registration its benefits to scientists, those that employ them and the public whom scientists serve."
Photo caption: Sir Keith Burnett and Science Minister Jo Johnson MP experience the glaciers of Everest in 3D