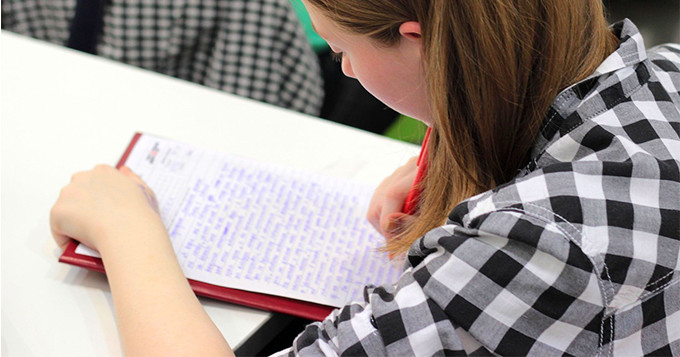 I wish there was a UTC when I was at school
I had always dreamed of being a scientist when I was at school. I loved science and excelled in Physics. But that was up until I finished my GCSEs. A-Level Physics turned out to be a whole different ball game and I was nowhere near prepared for how different it would be.
Fast forward 12 years and I'm not a scientist, but I'm happy that I get to feed the wannabe scientist in me by working at the Science Council, surrounding myself with our work on the science profession. This includes finding out (with much delight) about the existence of University Technical Colleges (UTCs).
And how I wish UTCs were around back then as an option for me…
There are three reasons in particular why I got quite excited about UTCs.
1. Getting students work ready
UTCs combine GCSE and A-Level study with technical skills, such as Level 2 or 3 industry qualifications. This means that had I attended a UTC, I would leave after my A-Levels feeling ready for the world of work, and with the skills employers are looking for.
2. Working with universities and employers
I'd say a contributing factor of not pursuing a science career was down to lack of information, or not knowing where I should go for information to find out what options were available to me and how I needed to get there. UTCs work closely with universities who give students advice on future career options and an insight to university life.
Employers, many of which are known globally, play a key role in shaping the technical learning students receive. They work with teachers to provide exciting hands on projects related to real world challenges, which can even include access to their facilities. They also give students the opportunity to take part in relevant work experience and provide them with support and mentoring to guide them with their career choices.
To get an idea of the impact employers' involvement with UTCs can have, read about Liverpool Life Sciences UTC alumnus, Adam Waggott, who is now pursuing a career as a medicinal chemist for Unilever.
3. Variety of options after leaving
The academic and technical skills gained at a UTC will open up a variety of doors after leaving. Students can choose to study a higher level apprenticeship, go to university or even get into full time employment.
Whilst other study options are available, if you're like me and are keen on developing work-based skills for a science career, find out more about a UTC near you.