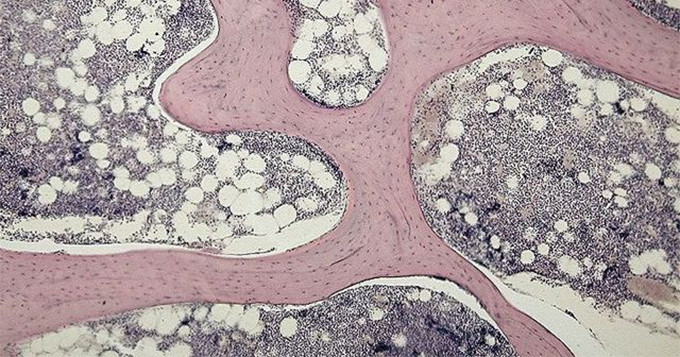 Altmetric's High Five – Noses, Bones and Bulldog Health (July 2016)
Welcome to the Altmetric High Five, in association with the Science Council. On a monthly basis, my High Five posts examine a selection of the most popular research outputs Altmetric has seen attention for that month.
This month's theme is Health all the way, from keys to human health found in noses and ancient bones, to bad news about bulldog health.
The original post can be found on the Altmetric blog. Links to all papers included can be found in the References section at the end.
1. Is sitting all day bad for your health if you exercise after work?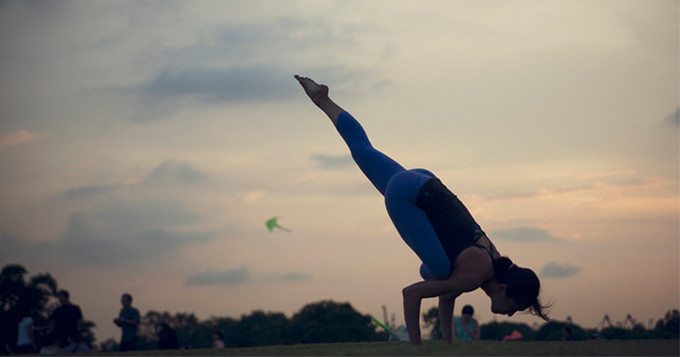 Image credit: Matt Madd, Flickr.com
Our first High Five paper is "Does physical activity attenuate, or even eliminate, the detrimental association of sitting time with mortality?" The study was published in The Lancet this July. Through a systematic review of 16 different studies, the authors concluded that "[h]igh levels of moderate intensity physical activity (ie, about 60–75 min per day) seem to eliminate the increased risk of death associated with high sitting time." Over 200 news outlets covered the study, which also received attention on Twitter.
2. Bacteria that live in our noses could produce antibiotics that prevent colonization by other pathogens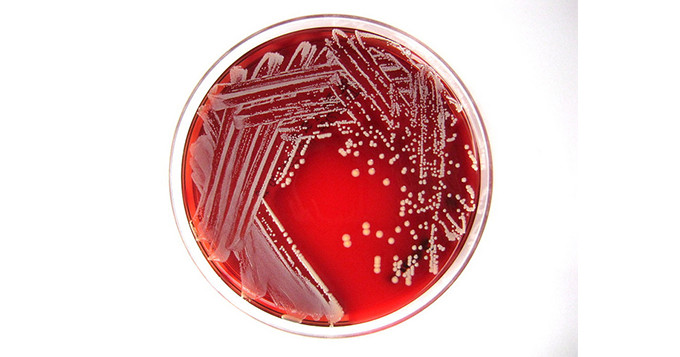 Staphylococcus lugdunensis. Image credit: mostly*harmless, Flickr.com
Our second High Five paper is "Human commensals producing a novel antibiotic impair pathogen colonization," published in Nature this July. The paper describes a process where human-associate nasal bacteria, Staphylococcus lugdunensis, produce an antibiotic compound that helps to keep harmful Staphylococcus aureus bacteria out. "Human microbiota should be considered as a source for new antibiotics," the authors write.
The study was picked up by over 200 news outlets and 15 blogs and received significant attention from general as well as science-focused media outlets.
3. The un-mapped human brain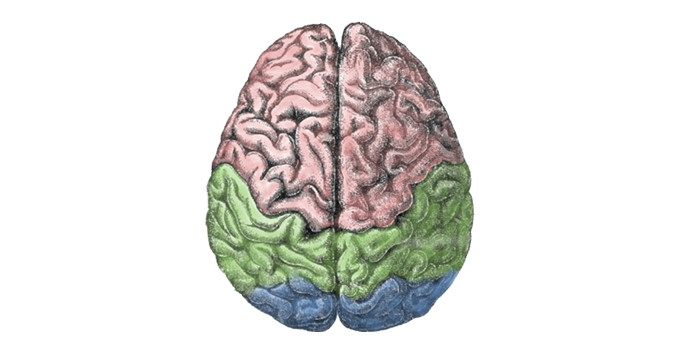 Human Brain.Image credit: Gutenberg Encyclopedia, Wikimedia.
Our third High Five paper is "A multi-modal parcellation [map] of human cerebral cortex," published in Nature in June 2016. The paper describes a detailed mapping of the human cerebral cortex using multi-model magnetic resonance (MRI) images. The study authors characterized 97 new cortical areas.
Over 100 news outlets and 20 blogs covered this study, largely online and science-focused outlets.
"Understanding the amazingly complex human cerebral cortex requires a map (or parcellation) of its major subdivisions, known as cortical areas. Making an accurate areal map has been a century-old objective in neuroscience." – Glasser et al. 2016
The new map will likely open up neuroscience research to study the specific functions of more discrete areas of the brain than have been studied in the past.
4. Ancient human cancer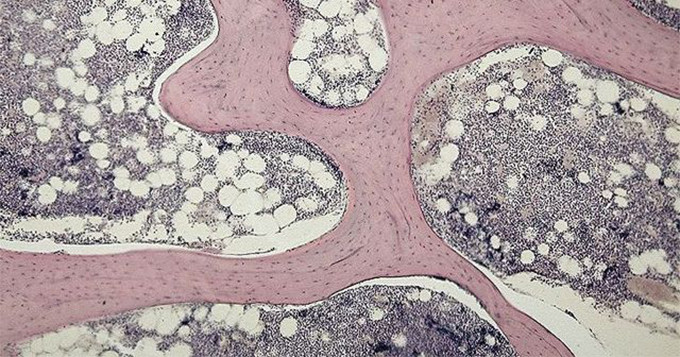 Spongy bone. Image credit: Department of Histology, Jagiellonian University Medical College, via Wikipedia Commons.
Our next High Five paper is "Earliest hominin cancer: 1.7-million-year-old osteosarcoma from Swartkrans Cave, South Africa," published in South African Journal of Science this month.
"The expression of malignant osteosarcoma [bone cancer] in the Swartkrans specimen indicates that whilst the upsurge in malignancy incidence is correlated with modern lifestyles, there is no reason to suspect that primary bone tumours would have been any less frequent in ancient specimens." – Odes et al. 2016
Over 150 news outlets covered this study, including major TV networks.
5. Loving Bulldogs to death?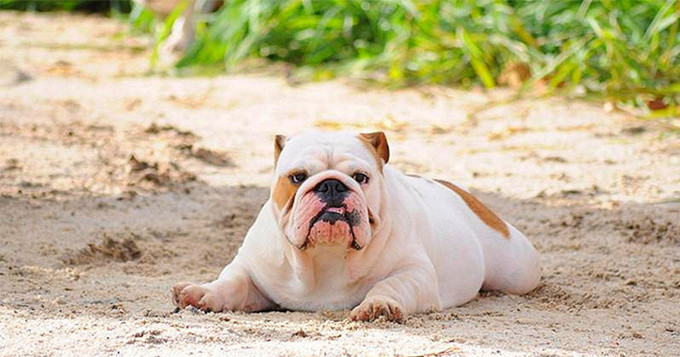 Bulldog. Image credit: CristinaPessini, Flickr.com
Our final High Five paper is a "ruff" one. "A genetic assessment of the English bulldog," was published in Canine Genetics and Epidemiology this month. The authors studied genetic diversity among 102 registered English Bulldogs used for breeding, and found that the dogs "have very low genetic diversity resulting from a small founder population" and artificial genetic "bottlenecks" from human selection for specific desired physical traits. For example, the selection of "cute" bulldogs with flat faces has resulted in serious breathing problems for the breed.
The authors conclude that this issue needs to be addressed, because English Bulldogs are now facing serious health problems due to inbreeding.
Nearly 200 news outlets covered the study.
References:
1. Does physical activity attenuate, or even eliminate, the detrimental association of sitting time with mortality?
2. Human commensals producing a novel antibiotic impair pathogen colonization
3. A multi-modal parcellation [map] of human cerebral cortex
4. Earliest hominin cancer: 1.7-million-year-old osteosarcoma from Swartkrans Cave, South Africa