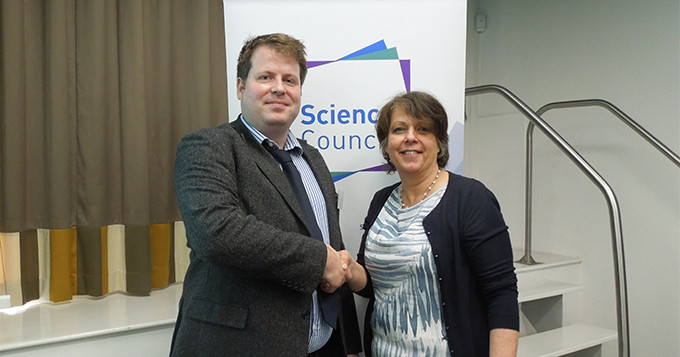 Biochemical Society joins the Science Council
The Science Council is pleased to announce that the Biochemical Society has been welcomed as a full member organisation. This was ratified at the Annual General Meeting held on 14 June 2016.
The Biochemical Society promotes the future of molecular biosciences; facilitating the sharing of expertise, supporting the advancement of biochemistry and molecular biology, and raising awareness of their importance in addressing societal grand challenges.
"The Biochemical Society is committed to supporting our subject, membership and greater community and view membership of the Science Council as a key component of progressing our objectives."

Professor Stephen Busby FRS; Chair, Executive Committee of the Biochemical Society
Biochemistry and molecular biology has previously been underrepresented within the Science Council, so their membership contributes to our representation of scientists across sectors and disciplines.
"The Science Council values the contribution that all scientists make across the profession and so are delighted that we can include biochemists and other molecular biologists in those we represent through our members."

Belinda Phipps; CEO, Science Council
The Biochemical Society will be working towards offering Science Council registration to their members, through co-licensing with the Royal Society of Biology.
Photo: Adam Hughes, Head of Group Projects and Governance at the Biochemical Society with Belinda Phipps, Chief Executive at the Science Council.