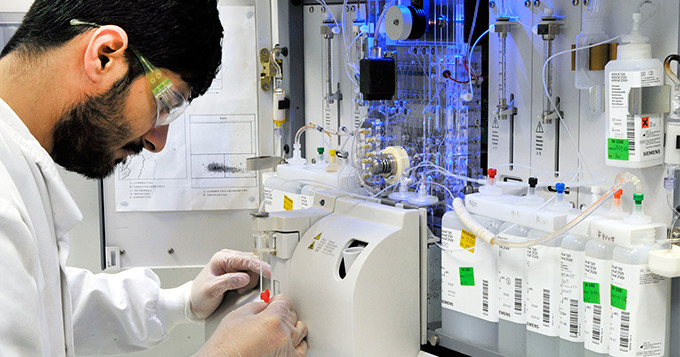 MRC Harwell launch professional registration scheme
The Science Council visited the Medical Research Council's site at Harwell yesterday to formally launch their professional registration scheme, along with representatives from our members, the Institute of Animal Technology, the Institute of Science and Technology and the Royal Society of Biology.
The launch of the scheme recognises the MRC's commitment to championing the values of professional registration and supporting their scientific staff through the registration process as well as recognising staff who become registered.
During the day we heard from Tertius Hough, Pathology Operations Manager, as well as Sara Wells, Director of the Mary Lyon Centre and Jeroen Stam, Head of Organisational Development who explained how the MRC is going to be supporting the professional development of their staff with Science Council professional registration.
Alexandra Spencer from the Royal Society of Biology gave a talk on the benefits of professional body membership and Katherine Forsey from HEaTED explained how HEaTED membership enhances CPD opportunities.
In affirming the MRC's commitment to developing and nurturing the talent of their staff, Sara Wells said:
"We are developing new, more complex science and want to support our scientists in the progression of their careers."