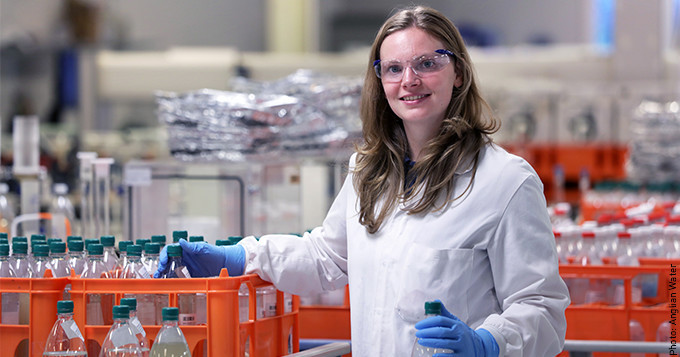 Wakeham review recommends enhanced role for Science Council in degree accreditation
The Science Council has been recommended to take a leading role in overseeing the degree accreditation frameworks across science by the Wakeham Review of STEM Degree Provision and Graduate Employability.
The review, which was put forward in the Government's 2014 Science and Innovation Strategy, makes seven recommendations intended to improve how HE provision can ensure STEM graduates have the skills and knowledge needed to drive economic growth and productivity.
Recommendation 7 – Accreditation

Good practice from existing, well-established systems of degree course accreditation should be highlighted and disseminated where it may be of interest to those STEM disciplines without an accreditation framework or where an accreditation framework is emerging. Potentially the Science Council should explore a future role in developing and overseeing a unified accreditation framework for the science disciplines that draws upon the experience of both the Engineering Council and those science disciplines where there are already well-established accreditation systems.

Wakeham Review of STEM degree accreditation
One of the key priorities set out by the Science and Innovation Strategy was to ensure that the science and engineering talent coming through the UK's educational pipeline was appropriately developed and nurtured and that, ultimately, it provided the UK with access to the skills and knowledge that it needs to continue to drive economic growth and innovation.
Belinda Phipps, Science Council CEO, welcomes the outcome of the review, "The government has clearly identified the need to strengthen the supply of STEM skills in HE. A common degree accreditation process could help to better align the supply and demand for STEM skills; and for our members and registered professional scientists, the specific needs surrounding science skills and careers.
"We look forward to working with Government, our members, employers and the higher education sector to achieve a shared vision for degree accreditation and its role in enhancing STEM graduate employability."

Belinda Phipps, Science Council CEO
Increased engagement between industry and HE providers
One of the other key recommendations is around encouraging employers and HE providers to work more closely together in order to improve graduate employment outcomes.
The Science Council is already working with several universities to help employers and students get the most out of industry placements, using the standards of Registered Scientist as a framework for professional competence.
Read Ali Orr's blogpost about next steps for a unifying framework for degree accreditation.