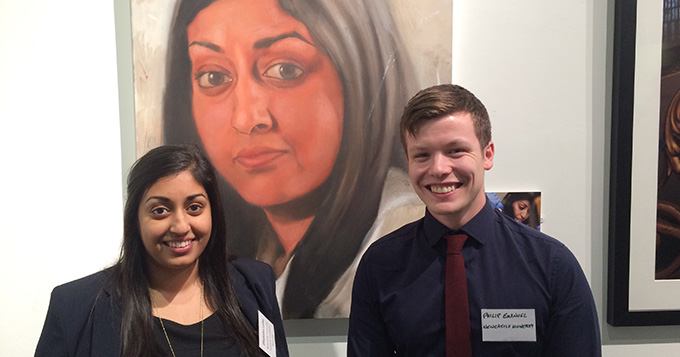 Technicians take the spotlight
Last night saw the launch of Technicians Make it Happen, an exhibition and campaign by the Gatsby Charitable Foundation that challenges outdated notions of who our nation's technicians are and what they do.
The exhibition puts technicians in the spotlight through photography and paintings, demonstrating the variety of people and roles that make up the UK's technician workforce.
One of the technicians featured is Dhanisha Lukka, a Registered Science Technician (RSciTech) at Newcastle University, here pictured with her colleague and fellow RSciTech, Philip Emanuel.
"Our long-term ambitions for a strong and aspirational technician class require that the contributions technicians make are much better understood and valued, not just by policymakers but by society at large.  Only with such increased understanding and awareness will technician jobs become more visible to young people, their parents and advisers."

Lord David Sainsbury, Founder of the Gatsby Charitable Foundation
The exhibition is open until Saturday 9 April.