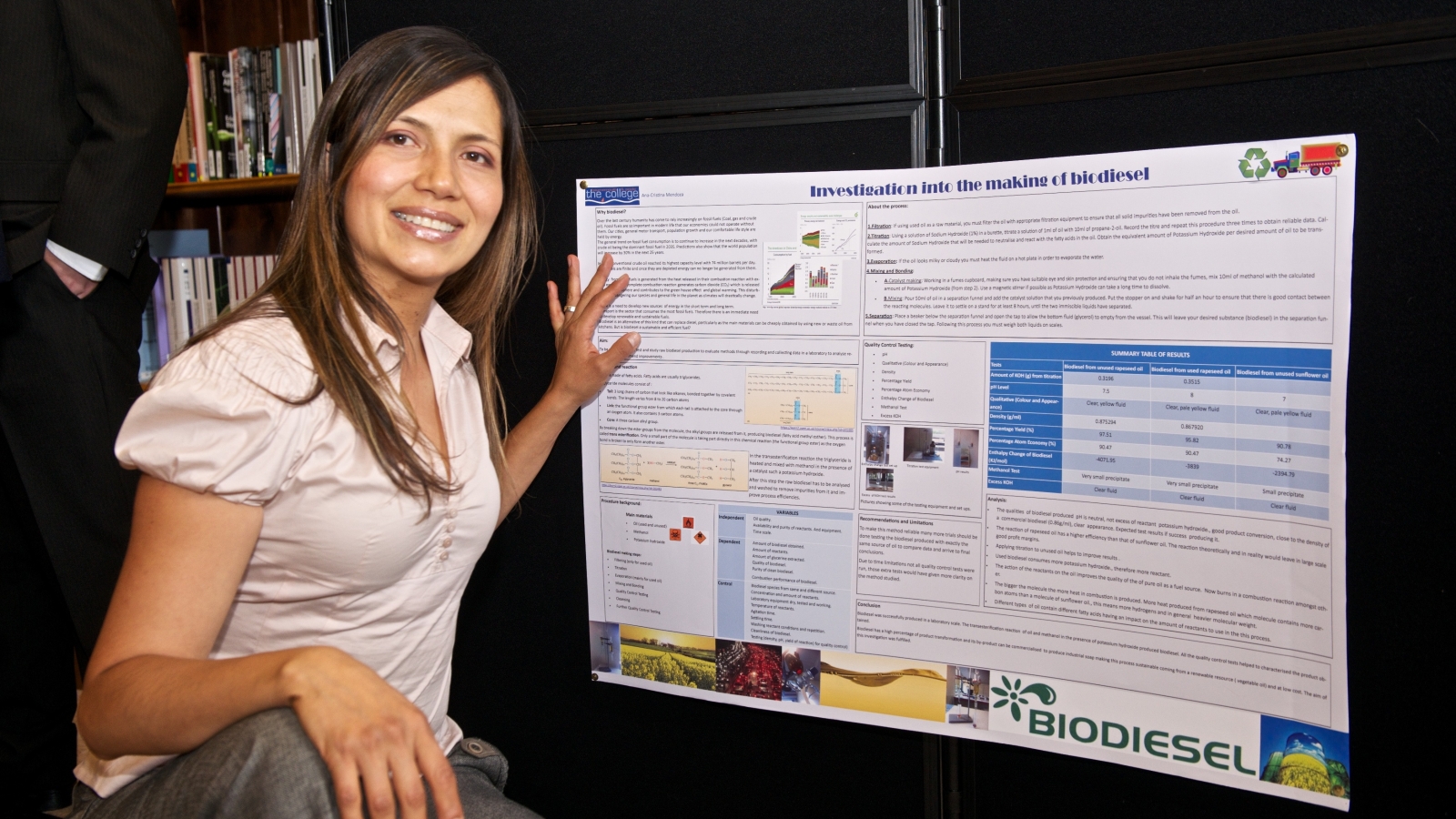 Prospect launch poster competition for science technicians to showcase skills
Prospect, the union which represents scientists and engineers, has launched a poster competition to encourage more technicians, and those in technical roles, to demonstrate their work.
The union's RegTech project, launched in late 2014 and funded by the Gatsby Foundation, has been working with the Science Council, professional bodies and employers to encourage people in science roles, as well as engineering or IT, to embrace professional registration.
"Registered technician status can be the foundation to progressing an individual's career and professional development. Prospect research shows that there are more than 500 different types of technician status across its membership.

These range from mechanical, electrical, laboratory and research technicians through to those working in archaeology, fisheries, horticulture, food and forensics."

Lloyd Collier, RegTech project development leader
As part of the project, Prospect is training and supporting members to be workforce advocates for professional development – known as RegTech advisers.
The poster competition aims to encourage more technicians to have their skills and knowledge recognised against international standards. It is open to Diamond technicians or STFC apprentices working in science,
information technology or engineering, including Registered Science Technicians (RSciTech). The posters will showcase their work and its impact at Diamond Light Source and across the Harwell campus.
"Diamond's position as a world class facility depends on world class technicians.  Professional registration helps provide the recognition our technicians deserve and the assurance to our stakeholders that excellence runs throughout Diamond."

Andrew Harrison, Diamond CEO
The poster competition should promote the diverse nature and skills of technicians and those in technical roles at Diamond and industries across the private and public sectors.
"It is hugely encouraging that Prospect, Diamond and STFC are sponsoring this competition. We hope it will act as a catalyst for more people to get involved, support colleagues and promote and recognise the technician workforce."

Rachel Bennett, project manager for the RegTech Project
The competition launched on 8 February and will culminate in a celebration at Diamond Light Source, Harwell Campus, on Thursday 30 June 2016.