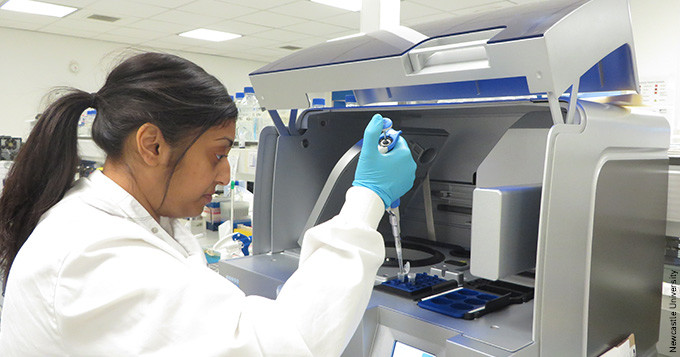 Raising standards in HE teaching for all teaching staff
I can't begin to tell you how many submissions to the government's Higher Education Green Paper I have read over the last couple of weeks! I've heard on the grapevine that BIS has received somewhere in the range of 600 responses (some of which you can find on the WonkHE website). But I feel sorry for the poor civil servant whose job it is to read all 600, one of which will be ours.
The Green Paper does contain proposals that we support, including the creation of a body to champion the needs of all students, and improving professionalism and standards of teaching in HE. However, there remains much for the government and the sector to work out, such as how teaching excellence will be measured in science, and how financial incentives will be used to reward and encourage excellence.
Here are two solutions we have put forward in our response.
Recognising and supporting science technicians in the HE workforce
One group which the Green Paper has not fully considered is the HE technician workforce. There are over 33,000 technicians working in English universities, and they are far from being the glorified pot washers that many think.
Technicians make significant contributions to student teaching; from carrying out experiments and analysing data to managing staff and supervising students. Their role is varied and essential to the smooth running and effective operation of both teaching and research activities in HE.
"The technician role is increasingly growing to include the demonstration of concepts and theory, and is ultimately moving towards an active teaching role, away from 'pure technicians' roles."

HEFCE, Staff employed at HEFCE-funded HEIs: Trends and profiles
As technicians' role in HE becomes increasingly important, they will require appropriate training and career development opportunities to ensure they can provide better support to both students and teachers. However with large numbers of highly-skilled technicians are expected to retire over the next decade or two, and they will take their knowledge and experience with them, the technician role must be an attractive career choice.
Raising HE teaching standards through professional registration
Professional registration is a great way an individual can demonstrate their commitment to continuing professional development, and can provides individuals with career progression opportunities. Through our Employer Champion scheme, the Science Council is working closely with a number of HEIs to help with the professional development of their science teaching and technical staff with the aim of raising teaching standards across HE.
By ensuring that more technical staff in particular maintain up-to-date skills and knowledge, they will be able to provide better support to teachers, who as a result, will be freed from the burden of non-teaching work. They will therefore be freed up to focus more on improving course quality, student contact hours and overall attainment, which will ultimately benefit their learning experience and employability prospects.
For more information about the Science Council's Employer Champion programme fill in the form below.