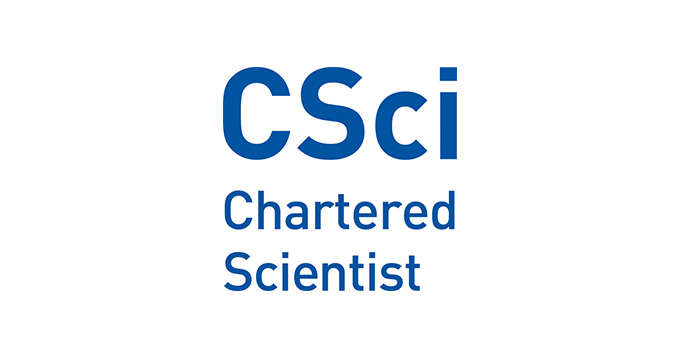 New standards introduced for Chartered Scientist
The Science Council has updated the Chartered Scientist (CSci) standards to bring them in line with its new career framework for professional scientists.
Maintaining public trust in science and scientists is essential as we collectively seek to tackle some of the great challenges facing society. The UK's progress towards an innovation economy is dependent on the professional development of our existing workforce. And regulation demands demonstrable competence of scientists performing crucial roles.
The Chartered Scientist register was first launched in 2004, since which time the scheme has grown to recognise the achievements of over 17,000 scientists across 30 Licensed Professional Bodies. In 2009 the Science Council published CPD standards for Registrants, which ensure that scientists registered with the Science Council are maintaining and evidencing their CPD. These standards have been received positively and have also been adopted by other professions.
The standards for Registered Science Technician (RSciTech) and Registered Scientist (RSci) were published in 2011, with a more streamlined approach to the standards that represent a career development framework for practising scientists. Over the last 18 months, the Registration Authority has consulted with Professional Bodies, employers and Registrants to update the CSci standards as well.
The updated CSci standards represent the final piece in the puzzle for the Science Council's professional registration framework, which sets out what it means to be a professional scientist at each stage in your career supported by continuing professional development (CPD) under the guidance of the Professional Bodies in science.
"There has never been a greater need for professional standards in science and we have been delighted by the positive response through the consultation phase. The changes we have made to the Chartered Scientist standards will ensure that they are relevant to employers and clear to applicants. This update completes our professional standards framework and will help to make career progression a reality for scientists, irrespective of their background or route in to science."

Dr Bob Chaplow, Chair of the Registration Authority
The new assessment standards for Chartered Scientist (CSci), licensed by the Science Council and currently awarded by 28 Professional Bodies, will be rolled out over the next 12 months.
Use the form below if you are interested in applying for the Chartered Scientist award.

Find out more about professional registration
We will only use your details to contact you about professional registration.