Applicant Support Mentors
Rob Butler CSciTeach, Applicant Support Mentor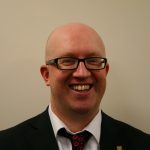 Rob was a science teacher for over 20 years, spending the last six as a deputy head before leaving to pursue a career as an independent consultant. Rob is a Field Officer at the Association for Science Education (ASE) and also holds Chartered Science Teacher status through them, gaining his professional registration in 2011. Rob is passionate about science at all levels of society and the importance of being professionally registered.
Laurence Dawkins-Hall FRSB, FIScT(Reg), CSci, CBiol, Applicant Support Mentor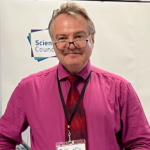 Laurence is an award-winning life sciences technician with an international CV, holding two sets of Fellowships for "distinguished conduct" pertaining to professional registration. Laurence also holds the awards of Chartered Scientist (CSci) and Chartered Biologist (Cbiol): He is an end point assessor for the IST, Science Council and RSB and, in the context of Cbiol, assesses and also trains new assessors for the Royal Society of Biology. For the last 5 years, Laurence has delivered and facilitated registration workshops across the UK at conferences and industrial forums. In 2023, he was head hunted to become an external consultant and end point assessor for the EPAO, Marshall Assessment.
Stephen Franey CSci, Applicant Support Mentor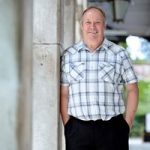 Stephen's main areas of scientific expertise are Histology, Microscopy, & Immunohistochemistry, having originally trained as a Biomedical Scientist. Other areas of expertise include conference management, network coordination and CPD facilitator. He is passionate about training scientific & technical staff in higher and further education, and related organisations across the UK. He is a Fellow of the Institute of Anatomical Sciences (FIAS); Member of the Royal Society of Biology and a Chartered Scientist through the Royal Society of Biology.