Board and Committees
The Science Council is governed by a Board of Trustees, answerable to the Full Council of member organisations. The Full Council elects the President and the Board of Trustees.
The Board is responsible for ensuring that the organisation functions within the legal, regulatory and financial requirements of a registered charity, and delegates close scrutiny of its governance policies and activities to the relevant sub-committee.
The Board is comprised of trustees elected by Member Organisations and additional, independent trustees appointed by the Board for their skills and experience. All Trustees act in an independent capacity to deliver the Science Council's public benefit objectives but take collective responsibility for Board decisions.
President
The President of the Science Council is Professor Sir Keith Burnett. His photo and biography can be found in the list of trustees below.
Board of Trustees
The trustees are responsible for the overall governance and management of the Science Council and for ensuring that the Science Council meets its charitable objectives.
Trustees are elected by member organisations to serve in this capacity as individuals and not as representatives of organisations, interest groups or sectors. Elected trustees normally serve a four year term with one quarter of elected trustees retiring each year.
All trustees are bound by the Science Council's Register of Interests policy.
The Chairs of the Registration Authority, and the Finance, Audit & Risk Committee attend the Board but are not trustees.
Professor Sir Keith Burnett FRS (President of Council)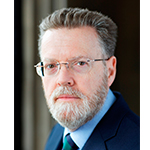 Keith is a physicist with particular expertise in lasers and optics. His work includes research on Bose-Einstein condensates.
He has worked as a scientist in the U.S., at Imperial College in London and taught at The University of Oxford for 20 years where he was Chairman of Physics and led the Division of Mathematical, Physical and Life Sciences.
In 2007, he became Vice-Chancellor of The University of Sheffield.
He has been a longstanding advocate of professional recognition for scientific technicians in the UK through the HEaTED programme, an area where Sheffield has led nationally.
He is a member of the Board of the UK Atomic Energy Authority and has advised the UK government on energy and infrastructure investment. His links with industry include leading work on advanced manufacturing in aerospace and nuclear technologies, and he is the Chair of the Sheffield City Region Science and Innovation Board.
Sir Keith was knighted for his services to Science and Education in 2013.
Professor David Croisdale-Appleby OBE (Chair of the Board of Trustees)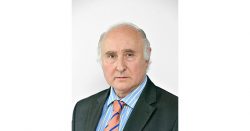 David was appointed Chair of the Board in March 2017. Among his many fellowships of learned and professional organisations, David is an Honorary Fellow of the Chartered Society of Forensic Sciences, the Academy for Social Sciences and the Royal Society for Public Health. He is currently Chair of the Public Health Advisory Committee of NICE, Chair of the formal advisory body informing the development of the government's New Carers Strategy and a longstanding Education Visitor for the General Medical Council. He is a Director of Health Education England, with non-executive responsibility for Higher Education, Medical Education, Quality and the NHS Leadership Academy. David holds professorships and honorary degrees at a number of UK universities. In 2016 he was the Winner of The Sunday Times Non-Executive Director of the Year Award.
Professor Robert Ashford CSci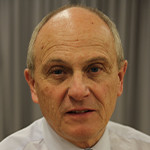 Professor Ashford qualified as a podiatrist in the mid-1970s. He initially took a clinical post in Lanarkshire Scotland which he held for three years. He subsequently secured a teaching post at the Glasgow School of Podiatry and has worked in various higher educational institutions in Huddersfield and Belfast. He moved to the West Midlands in 1994 where he secured the first academic Chair in podiatry.
Currently Robert is the Director of the Faculty of Health's Graduate School at Birmingham City University, a position he has held for almost ten years. He is an active researcher and has 120 publications and has presented much of his work at national and international meetings.
He has an eclectic research profile ranging from podiatry in the broadest sense to computational modelling and chronic pain management. He holds Fellowships in the College of Podiatry and The Royal College of Physicians and Surgeons of Glasgow.
Dr Heather Barrett-Mold CSci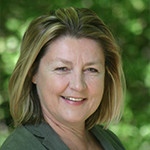 Dr. Heather Barrett-Mold has worked in further and higher education for a number of years, and was Principal and Chief Executive of Pershore Group of Colleges; a land-based college. Heather is primarily a biologist/ecologist and was a member of the Government Advisory Panel on Sustainable Development Education for its lifetime of 5 years.
Heather is now working as a consultant for a variety of organisations mostly in further and higher education; she is currently Vice President of the Institution of Environmental Sciences, is a Past President of the Chartered Institute of Horticulture and is a Secretary of State Board member for the Chilterns Area of Outstanding Natural Beauty. Heather was an expert with the Commission for Sustainable London 2012 and has recently contributed to the DEFRA roundtable discussions about the Ornamental Horticulture Industry. She received an OBE in the 2017 New Year Honours list for her services to Horticulture, Sustainable Development and Environmental Conservation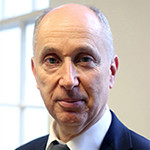 Philip is Associate Director of Policy, Planning and Development at the Institute of Physics. Philip is a Chartered Physicist who spent his early years as a practising medical physicist at the Royal Free Hospital, specialising in medical imaging. Since 1990 he has held a number
of key roles with the Institute of Physics and is now a member of the senior executive team.
Philip has played an important role in the development of the landscape for UK physics, working with the physics community on the ground-breaking report, The Future Pattern of Higher Education Funding in Physics, which led to the establishment of the four-year MPhys courses. He was also involved in a review of the finances of English university physics departments, which led to the Higher Education Funding Council for England providing additional teaching income for high-cost laboratory-based subjects.
More recently Philip has been closely involved with the Research Councils on international reviews of Physics including the Review of UK Nuclear Physics Research, which triggered additional funding from the research councils to help form new UK research groups.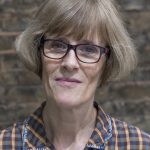 Sue Ferns is Deputy General Secretary of Prospect, the union for professionals representing around 50,000 members working in STEM-based industries across key sectors of the economy. She has lead responsibility for Prospect's work on equality and diversity, providing visible and persuasive leadership for the union's work on women in STEM. She also has management responsibility for Prospect's RegTech programme in support of professional registration for science and engineering technicians, funded by the Gatsby Foundation.
Sue is a member of the TUC General Council, serving as Deputy Chair of its Women's Committee, Chair of the Trade Union Sustainable Development Advisory Committee and Unions 21. She is also a member of unionlearn Board, a Board member of the Cogent sector skills group, and a Council member of Ruskin College.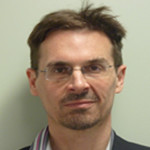 Simon is currently Interim Head of Advocacy at the British Heart Foundation. He previously held three Chief Executive roles, at the Chartered Institution of Water and Environmental Management, the Society for General Microbiology, and Understanding Animal Research.
Simon trained and worked as a medical doctor for two years before taking an MSc in Environmental Technology at Imperial College London. He then worked in the environmental movement for a decade, including at Friends of the Earth. He subsequently spent 15 years in the health/biosciences sector, initially at the Association of Medical Research Charities.
Apart from the leadership and management duties of the CEO roles, Simon's main interest and expertise is in advocacy, policy and communications.
Jonathan has worked in professional bodies for over ten years and has gained policy and development experience in over 20 countries. He is currently Head of Regulatory Policy and Development at the Royal Institution of Chartered Surveyors (RICS), where he is responsible for policy, governance and disciplinary tribunals.
Jonathan was previously Head of Regulatory Affairs at the Press Recognition Panel, where, following the Leveson Inquiry, he developed the regulatory framework for recognising and monitoring press self-regulators. He has previously worked at the Institute of Chartered Accountants in England and Wales (ICAEW) and the Solicitors Regulation Authority (SRA).
Dr Adam Law (Honorary Treasurer)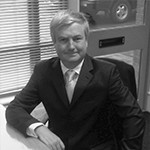 Dr. Adam Law is a founder shareholder of oil and gas consultants ERC Equipoise, after joining from Amerada Hess in 2003. He took is first degree at University College, London, and completed a Ph.D at Cambridge University. Since graduating, he has gained extensive experience in the oil and gas sector, both as an operator and as a consultant.
Adam is passionate about his science, and its professional practice. He is a Fellow of the Geological Society of London, where he has served as a trustee, holding the office of Treasurer, and is an Honorary Fellow at Durham University, where he assists in undergraduate teaching. Adam is also a registered Petroleum Evaluator with the Society of Petroleum Evaluation Engineers.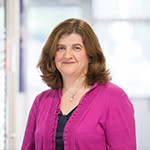 Helen is Deputy Chief Executive of the Royal Society of Chemistry. She joined the Royal Society of Chemistry after completing a degree and PhD in Chemistry at Exeter University.
She has several years' experience working at senior board level, being appointed to Director of Membership in 2011, Executive Director of Membership, Operations and Organisational Design in 2012, before becoming Deputy CEO in 2015. Her core strength is in building effective relationships with members and Trustees.
She has many years of experience working with Boards and Committees and ensuring the RSC's Charter objects are delivered.
She has a strong belief in organisations remaining focused on their core purpose and in ensuring effective strategies and business models are in place in order that organisations remain relevant and sustainable. She is a champion for inclusion and diversity and committed to establishing efficient and effective governance practices.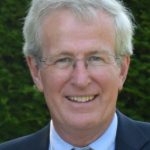 Chris is a Visiting Senior Research Fellow at the Policy Institute, Kings College London, and a Member of the British Council's Digital Advisory Group.
From 2003 to April 2015 Chris was the Director of BBC Monitoring, responsible for more than 400 staff operating from bases in 10 countries, analysing and supplying open source news, information and insight collected from media around the world. Providing distinctive and authoritative coverage of political, social, security, military and economic news, BBC Monitoring supplies the BBC, the FCO, MoD, Cabinet Office and intelligence agencies; and sells its expertise commercially to governments, academia, NGOs and businesses.
Chris joined the BBC as a member of the World Service's Science Unit, reaching the role of Executive Producer, producing, editing and reporting for radio and TV on science, technology, health and medicine. In 1992 he was selected as the first person with a science background to be a producer for the BBC Radio 4 current affairs programme 'Analysis'.
He led the development of BBC World Service's digital media portfolio from the start, founding the World Service New Media department in 1995 and joining the BBC World Service Board in 2000. He was responsible for a sequence of major investments spanning online and mobile news services in 44 languages, including the BBC's first 24 hour news services in Arabic and Chinese (1999) and Russian and Spanish (2001). His awards include a Webby ("The Internet's highest honour" – New York Times) for World Service Online and multiple BAFTAs as the World Service lead for BBC News Online, from its launch in 1997 to 2003.
Prior to his BBC career Chris was a research scientist at the UK Atomic Energy Authority's labs at Harwell. It was while at Harwell that he was awarded a British Science Association Media Fellowship, which eventually led to him joining the BBC.
Chris holds an MA in Metallurgy and Materials Science from the University of Oxford and a Ph.D. in Chemistry from the University of Southampton. He is currently a Non-Executive Director of Oxford Analytica, a global analysis and advisory firm.
Dr Colin Grant CSci (Chair of Registration Authority)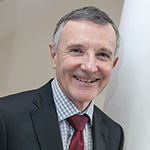 Colin is a consultant to industry having retired from full time work at BP in January 2014. He spent some 35 years in meteorological and oceanographic (metocean) matters in the offshore industry. After obtaining a BSc and PhD from Bristol University, his early career was as a marine weather forecaster. He then worked in Brunei Shell Petroleum as a forecaster and metocean specialist.
He joined BP in 1984 and was ultimately responsible for developing the design and operational metocean criteria for many offshore projects across the globe. He chaired the offshore industry's metocean committee from 2008 to 2013. In 2002 he joined the IMarEST to assist them in developing their marine science professional registration (CMarSci).
Colin is a CMarSci, CSci and a Fellow of the IMarEST. He was chairman of the IMarEST Membership Committee from 2007 to 2013. Through IMarEST he became involved in Science Council activities and joined the Board in 2012. He was a member of the New Registers Advisory Group (NRAG), the NRAG Licensing Sub Group and has been involved in several license reviews, both as a member and chairman.
Nick Whitaker (Chair of Finance, Audit and Risk Committee)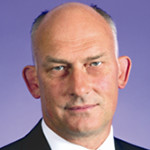 Nick is a Fellow of the Institute of Chartered Accountants in England and Wales with substantial experience in business and professional practice management, being in charge of both London and nation wide service units and on the Board of PKF(UK) LLP responsible for strategy and profitability. He has have advised companies both in the UK and internationally, including Del Monte, HM Treasury, Whole Foods, Nuclear Liabilities Fund Trust and the United Nations, through to smaller investment and technology businesses including start ups and activities in the not for profit and charitable sectors, such as London Metal Exchange and the National Housing Federation.
There are three Board sub-committees:
Registration Authority
The Board is advised on matters relating to the four Registers by a Registration Authority. The Registration Authority is appointed by the Board and is responsible for upholding the registration standards.
Dr Colin Grant CSci (Chair of Registration Authority)
Emma Kelly-Dempster
Prof. Liz Bacon CSci
Dr David Barr CSci
Dr Pete Barratt CSci
Ian Bowbrick CEng CEnv
Kevin Bown CSci
Jonathan Gorvin
Dr Trevor Lewis CSci
Sarah May CSci
Theresa Moore
Dr Jason Owen CSci
Corinne Stevenson
Lucy Price (Observer), Engineering Council
Emma Wilcox (Observer), Society for the Environment
The Registration Authority's Terms of Reference are available here.
Finance, Audit and Risk Committee
Nick Whitaker (Independent Chair)
Dr Heather Barrett-Mold CSci
Dr Simon Festing
Adam Law (Treasurer)
Dr Chris Westcott
Susan Preston (Independent member)
Ian Sealey (Independent member)
The Committee's Terms of Reference are available here.
Governance Committee
Professor David Croisdale-Appleby (Chair)
Professor Robert Ashford CSci
Philip Diamond
Dr Simon Festing
Dr Helen Pain CSci
The Committee's Terms of Reference are available here.
If you have an interest in a particular area and would like to explore current vacancies, please visit our vacancies page or contact Oli O'Hanlon.