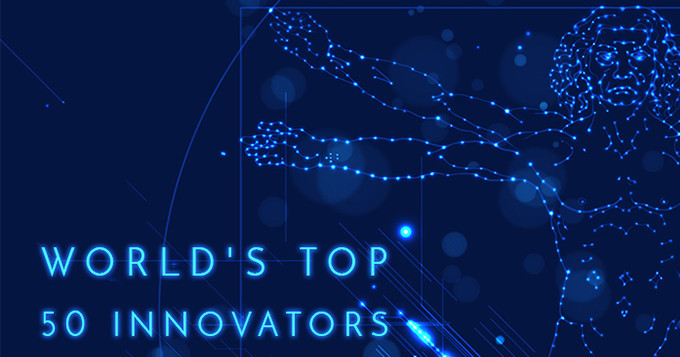 World's Top 50 Innovators from the Industries of the Future
"No power on earth can resist an idea whose time has come".

Victor Hugo
BT Auditorium, London 27 – 29 September 2017
Since the Industrial Revolution, technology has played a unique role in powering growth and transforming economies. Catalysed by the internet, the pace of technological change and scientific progress is accelerating, creating the new industries of the future.
Codex, International Business Leaders Network, is inviting scientists, engineers, entrepreneurs and visionaries who are building the "Industries of the Future", to better understand where new wealth will be created, whilst also examining the impact on the economy and society.
The Science Council is pleased to offer our friends and members a special discount on tickets.
Special discount code: CDXSCE Add this code at the check out to receive 20% discount.
To register online for this event, please visit www.codex.com
Come and join CEOs, tech entrepreneurs, scientists, investors and media, from across the world for one of the most significant conferences on innovation this year, and see live demonstrations of the latest technologies. 'The World's Top 50 Innovators from the Industries of the Future' series will be a global event with distinguished speakers from across the world. Read more about speakers and the latest agenda.
Industries of the Future to be examined will include:
Robotics and Artificial Intelligence
Big Data
3D and 4D Printing
Virtual and Augmented Reality
Genomics and Digital Health
Space Technologies
Cybersecurity
New Energy Technologies
Digital Money and Blockchain Technologies
A Codex Talk will give the audience something they can walk away with: valuable insights, actionable information, fresh perspectives, and renewed optimism.
Event Partner: Science Council   Lead Sponsors include BT
Location
BT Auditorium, 81 Newgate Street, London, EC1A 7AJ
Date
27.09.17
Hosted by
Codex