Policy events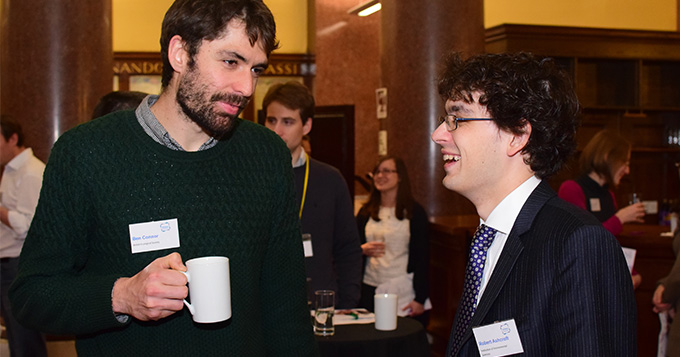 Past events
Science Summit: the science professions post-Brexit
In September 2016 the Science Council brought together EU experts and stakeholders for a day of analysis and discussion on the ramifications and opportunities presented by Brexit for the science professions. Read a summary of the Science Summit.
EU Referendum Debate: UK science doesn't need the European Union
In April 2016 the Science Council hosted the first debate between the two official lead campaigns for the EU referendum on the subject 'UK Science Doesn't Need the European Union'. Read a summary of the EU Referendum Debate.
Summer Reception 2015 with Andy Bagnall, CBI Director of Campaigns
Read a summary of the Summer Reception 2015 from Public Affairs Network member, Dan Lee from the Institute of Physics.
Spring Reception 2015 with Andrew Miller MP
We were joined by Andrew Miller MP, Chair of the House of Commons Science & Technology Select Committee who talked about his experience as Committee chair, his time in Parliament and the value of learned societies and professional bodies in science: how they can help shape the science policy landscape for the better.
Autumn Reception 2014
The first Public Affairs Network reception was held at The Well, Clerkenwell on Thursday 30th October. The reception included short oral briefings from Becky Purvis, Head of Public Affairs at the Royal Society and  William Cullerne Brown, journalist and founder of Research Fortnight magazine.
If you would like to know more about Science Council policy events please contact Ryan Mercer.