Nigel Marriott CSci, Independent Statistical Consultant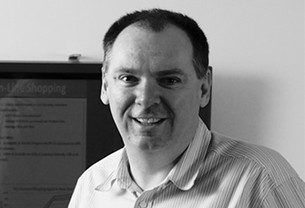 "[Chartered Scientist] provides assurance to my clients that I am qualified to help them."
Why I chose to apply to be a Chartered Scientist
It provides assurance to my clients that I am qualified to help them. Most of my clients do not know any statisticians and so they go looking for one. It is easy enough to search online to find them but then you have to decide if they are the real deal. Statisticians are not like hotels where you can use reviews to decide if they are any good, so I make a point of emphasising my credentials as a chartered statistician/scientist so as to provide re-assurance that I have the necessary skills.
The value of CPD to me
Continuing professional development (CPD) broadens my horizons and deepens my expertise. My consultancy business is very varied and my CPD has been driven in part by the needs of my clients. For example, I really enjoy working on surveys and with web surveys becoming more popular, I decided to take a course in web survey design earlier this year.
My advice to a colleague thinking of becoming chartered
If you are working in a field with few statisticians and where your clients lack the ability to evaluate your expertise, then I would strongly recommend the chartered award. In my opinion, the awarding body has sufficient status to be accepted as credible and the award can give your clients the assurance they need that you are competent.
Become professionally registered
Have you been inspired by Nigel Marriott? Find out how to apply to become a Chartered Scientist (CSci) here.