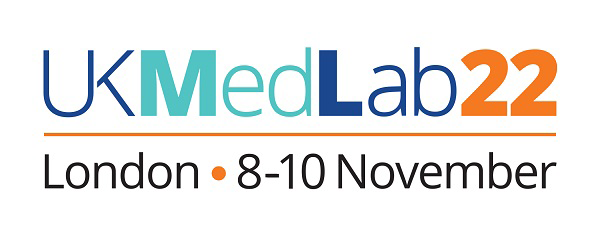 UKMedLab22
Our Member the Association for Clinical Biochemistry and Laboratory Medicine (ACB) is holding its National Meeting, UKMedLab22, between 8th – 10th November 2022 in London.
Booking is now open, with tickets available across a mix of events:
The two-day Conference (8-9 November)
The National Audit Meeting (10 November)
The Microbiology Training Day 10 November)
The Biochemistry Training Day (10 November)
The RCPath Freddie Flynn Symposium (1 March 2023)
National Audit Meeting
The UK's biggest audit event – the ACB National Audit Meeting – will feature national and local audits carried out recently by clinical scientists and medical staff working in Laboratory Medicine. These include Primary Hyperaldosteronism/ Adrenal Vein Sampling (Sarah Davies) and Thyroid function tests in paediatrics and pregnancy (Finlay MacKenzie). There will be opportunities to network with colleagues, interact with key opinion leaders, ask questions and debate on burning topics in the field of Endocrinology.
Microbiology Training Day
A packed programme led by top Microbiology professionals in the UK, this Training Day includes two Interactive Case Discussion sessions with subjects including Virology (Lisa Berry), Mycology (Alireza Abdolrasouli), Parasitology (Claire Rogers), Infection control (Naomi Gadsby) and Travel Health (Jane Osborne). An exam preparation session is also included.
Biochemistry Training Day
For Biochemistry Trainees, Real-world Point of Care Testing (POCT) sessions will be delivered by experienced professionals (Katy Heaney, Fiona Riddoch, Bethan Phillips). An OSPE update, followed by a Mock OSPE are included in the programme.
UKMedLab22 Conference
With two conference streams on Science & Education and Leadership & Management, the two-day agenda is packed with thought-provoking content for everyone to benefit from.
Plenary lectures will be delivered by the Foundation Award winner (Judith Stachan: FIT for the Future (past and present too!) and the Transatlantic Award winner (Shannon Haymond: A Call to Action for Clinical Laboratorians to Build Data Literacy and Analytical Skills).
Highly relevant topics will be explored in-depth, such as The future delivery of Lipid Services (Anne-Marie Kelly, Jaimini Cegla, Lisa Ayers, Shonagh Haslam) and How can the laboratory medicine profession contribute to Net Zero? (James Connelly, Lisa Dittmar, Helen Dent, Sheri Scott).
The conference will also feature an evening social event, ample opportunities to network with colleagues and a large selection of posters across both days.
RCPath Freddie Flynn Symposium
This year, the Royal College of Pathologists is organising a Symposium to celebrate the achievements of Professor Freddie Flynn, who responsible for many major developments in UK pathology in the latter half of the 20th century. The programme will include sessions on AI in acute kidney injury (Chris Laing) and Managing infections; antimicrobial resistance, drug monitoring, and individualised care (Rob Shorten). RCPath Freddie Flynn Symposium tickets are purchasable with any UKMedLab22 ticket.
The ACB is looking forward to welcoming delegates and speakers from across the industry at this stimulating in-person event.
Tickets are limited and offered on a first-come, first-served basis. To secure your place at UKMedLab22, book now.
Date
08.11.22
Hosted by
ACB