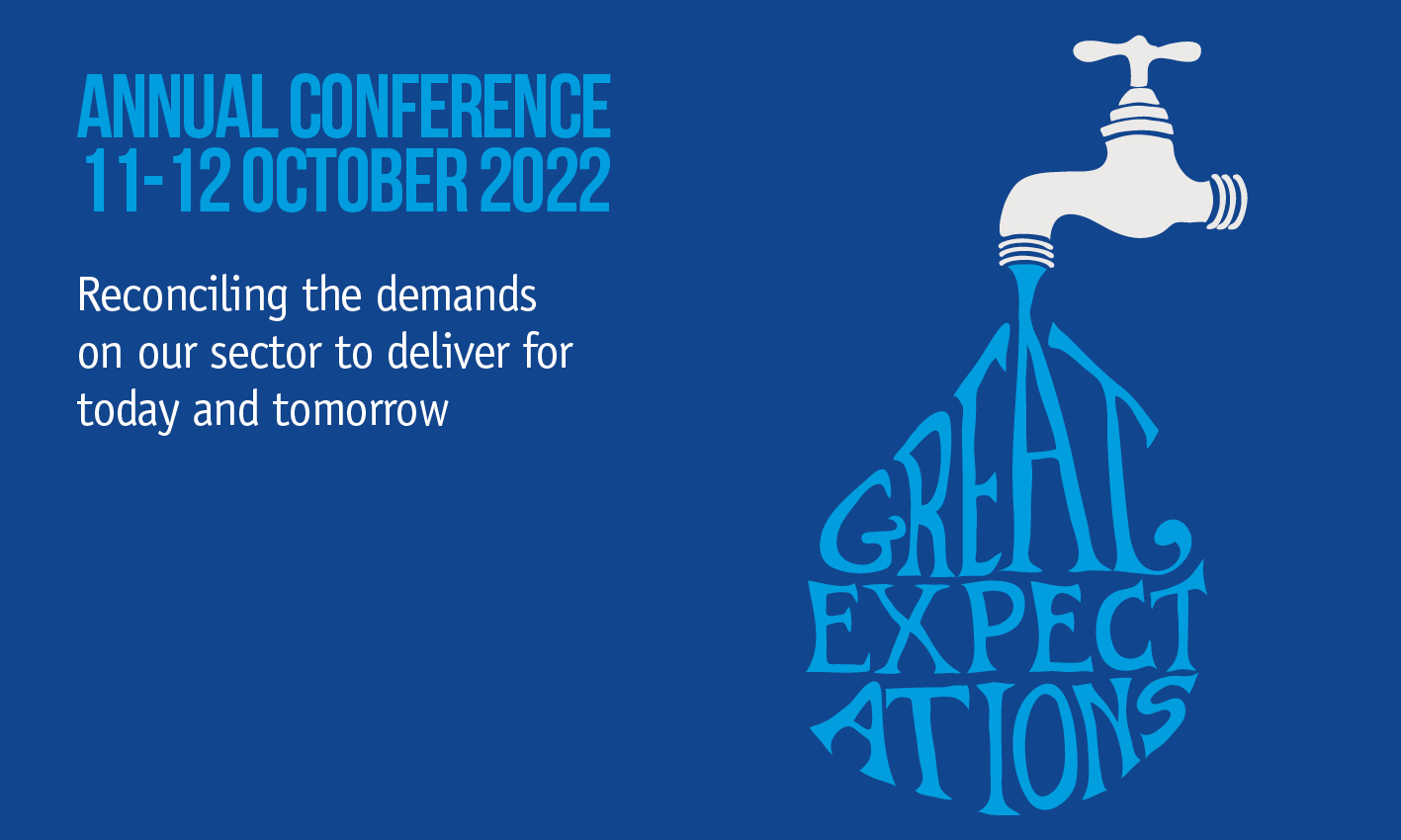 Institute of Water Annual Conference
The Institute of Water Annual Conference is taking place on Tuesday 11th and Wednesday 12th October in Leeds, this year's theme is based on 'Great Expectations: Reconciling the demands on our sector to deliver for today and tomorrow'. This is because the Institute of Water recognises the many and often conflicting expectations of stakeholders — communities, customers, regulators, partners, other sectors, and, of course, themselves.
At this year's Conference, The Institute of Water will explore those many expectations; hear different perspectives from different stakeholders; ask and discuss tough questions about how or whether to prioritise those expectations.  They will discuss how to keep motivated and committed; how to engage people in an open and ethical conversation about the value of water and how the sector can best contribute today and tomorrow.
Join them for a candid discussion about the expectations that affect each and every one of us.  Together, explore proactive and creative approaches to enable us to live up to those expectations.
To find out more information, and to register, click here: https://www.instituteofwater.org.uk/events-info/?id=1552
Location
Leeds
Date
11.10.22
Hosted by
Institute of Water