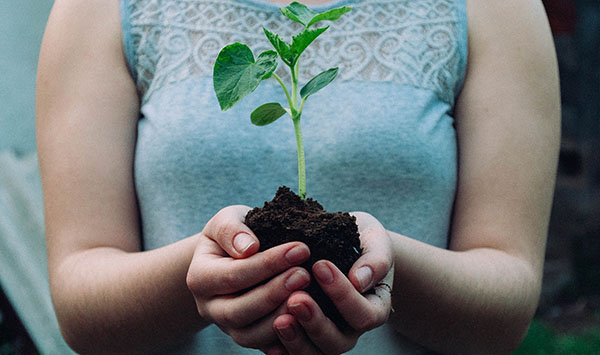 'Zoom into Soil' with BSSS: Hidden Processes in Soils
 Wednesday 12 May, 12:00 – 1:00pm
The British Society of Soil Science (BSSS) is delighted to announce the latest webinar in the lunchtime series of Zoom into Soil. Zoom into Soil: Hidden Processes in Soils, hosted by BSSS' Northern Soil Network (NSN), will take place on Wednesday 12 May from 12.00 to 1.00pm and is free of charge for all delegates.
Zoom into Soil: Hidden Processes in Soils will feature Dr Carsten W. Müller, Associate Professor for Soil Science at the University of Copenhagen, and Dr Tinashe Mawodza, a Research Fellow at Nottingham University, with their presentations, Soil processes regulated at the microscale – using microscopy to zoom into soil and Demystifying secrets of the hidden half – an exploration of root-soil interactions using X-ray and neutron tomography.
In his presentation, Dr Carsten Müller will explain how soil's capacity to store carbon and being a habitat for soil fauna and microorganisms are intricately linked. The decay of plant residues and the parallel build-up of soil organic matter happens at microscale sites within the complex 3D soil matrix. He will take you to these microscale hot spots and highlight the formation of soil organic matter at the interface of plants, microorganisms and soil minerals.
Research Fellow Dr Tinashe Mawodza will briefly describe how hidden root interactions with soil can be visualised and analysed at the micro- and macro- scale using complimentary imaging techniques. He will give examples of how this has been used to unravel previously unknown soil phenomena and share a few insights from his research within this field. Dr Mawodza will also outline challenges that may limit the deployment of these techniques in investigating soil processes at different scales.
To book a place at the seminar visit Go To Webinar:
https://attendee.gotowebinar.com/register/190278598075657485
BSSS will host their next webinar on 9 June, with further monthly dates and registration details to be announced.
Date
12.05.21
Hosted by
BSSS