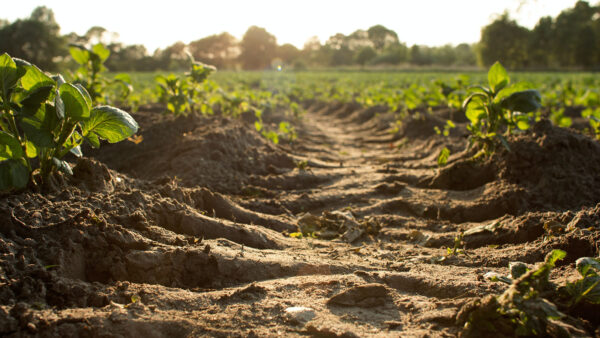 Zoom into Soil: Soil Functions
The British Society of Soil Science (BSSS) is delighted to announce the latest webinar in the lunchtime series of Zoom into Soil.
Zoom into Soil: Soil Functions, hosted by BSSS' Northern Soil Network (NSN), will take place on Wednesday 3 March from 12.00 to 1.00pm and is free of charge for all delegates.
Zoom into Soil: Soil Functions will feature Professor Lorna Dawson, Head of Forensic Soil Science at the James Hutton Institute, and Dr Marcelo Galdos, University Academic Fellow in Modelling Food Security and Climate Impacts at the University of Leeds, with their presentations, The Answer Lies In The Soil and Climate – Smart Soils. The two distinct topics will broadly consider the function of soil for ecological and non-ecological purposes.
In her presentation, Professor Lorna Dawson will explain how soils are characterised to assist police in search and in trace evidence comparison. She will outline how the methods used need to be applicable to trace amounts of soil and discriminating at appropriate scales and will present aspects of where soil information can assist criminal investigations.
Focusing on the ecological function of soil, Dr Marcelo Galdos will discuss aspects of soil and climate interactions, and describe ongoing research combining experiments, sensor networks and biogeochemical modelling to assess climate-smart soil management practices.
To book a place at the seminar visit Go To Webinar:
https://attendee.gotowebinar.com/register/6820194073758250763
BSSS will host their next webinar on 7 April, with further monthly dates and registration details to be announced.
Date
03.03.21
Hosted by
BSSS