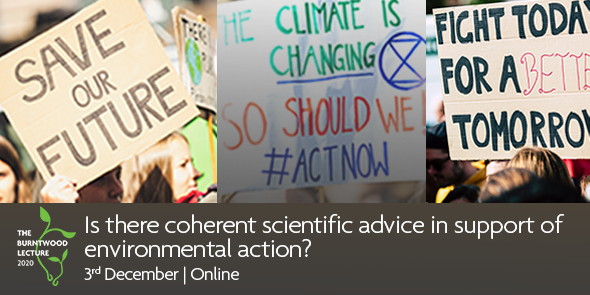 IES Burntwood Lecture 2020
The Institution of Environmental Science's Burntwood Lecture returns this year on the 3rd December, hosted online.
This year's lecture will be delivered by Professor Jim Skea, Co-Chair of the Intergovernmental Panel on Climate Change (IPCC) Working Group III for the 6th assessment cycle and Professor of Sustainable Energy at Imperial College London.
Is there coherent scientific advice in support of environmental action?
Professor Skea will deliver a short lecture before engaging in conversation with the evening's chair Roger Harrabin, Energy and Environment Analyst at the BBC and one of the Senior Journalists on the environment and energy.
Following the lecture, you will be able to join in the debate and put your questions directly to Professor Skea and Roger Harrabin.
Find out more: https://www.the-ies.org/events/burntwood-lecture-2020
Attendance at this event is free for everyone. Secure your front row seat and join us for an evening of discussion, debate and deliberation with this eminent speaker and chair.
Register today: https://zoom.us/webinar/register/6416044208795/WN_jFJZSo0eSvyJ5Q471Jd0KQ
Date
03.12.20
Hosted by
Institution of Environmental Science